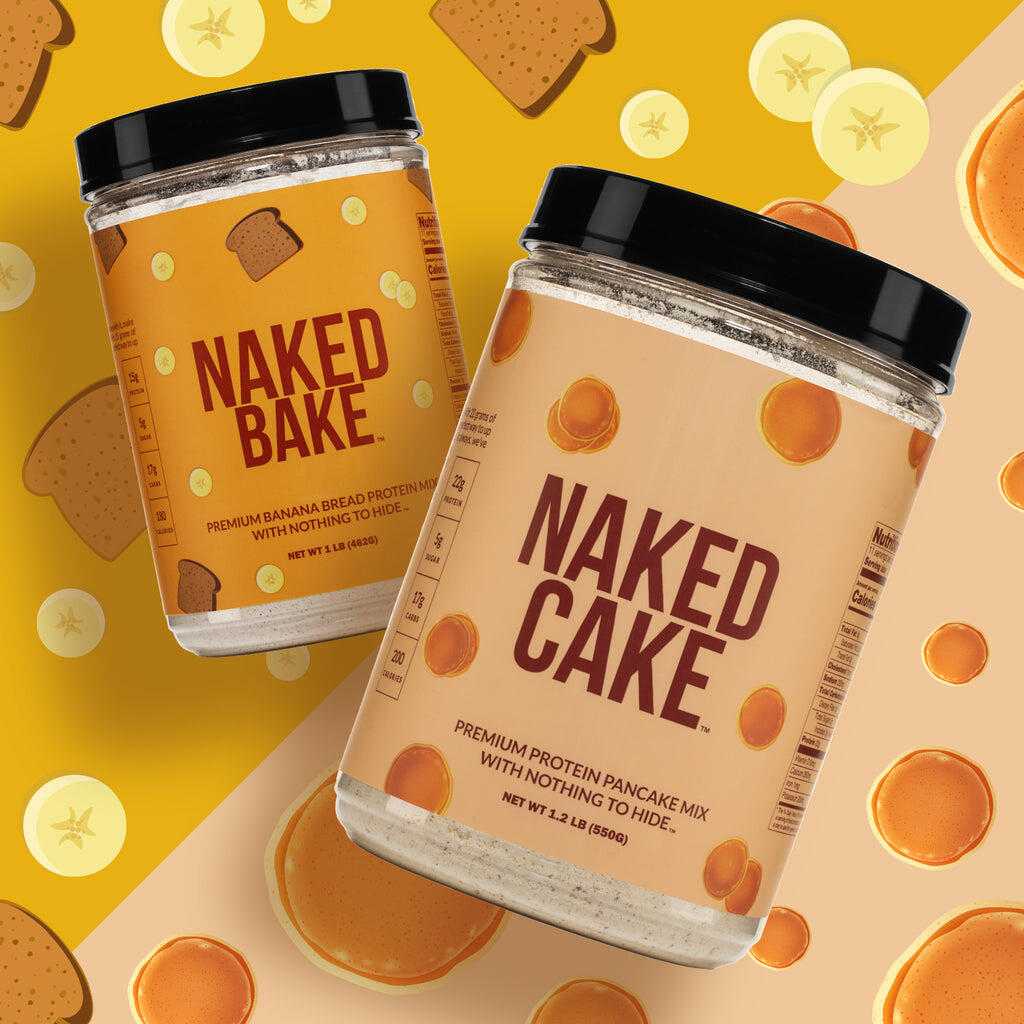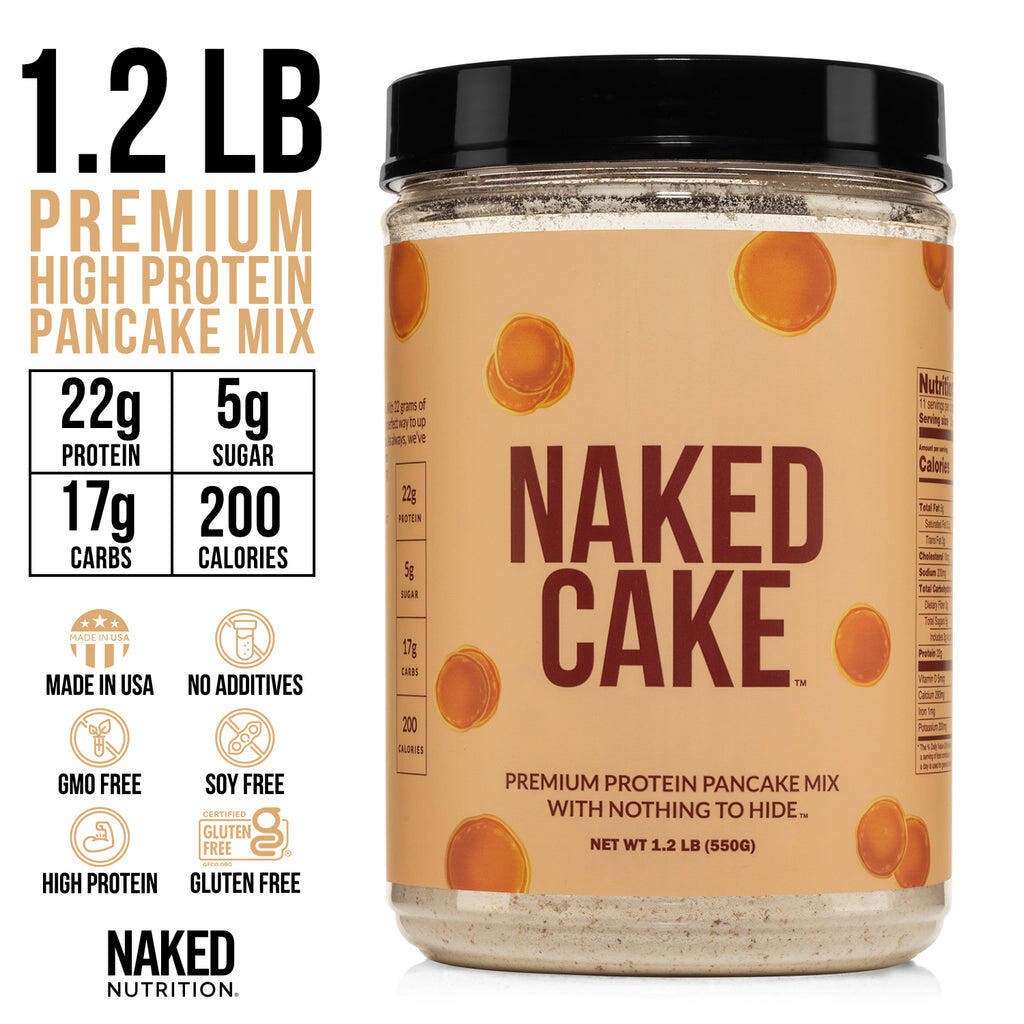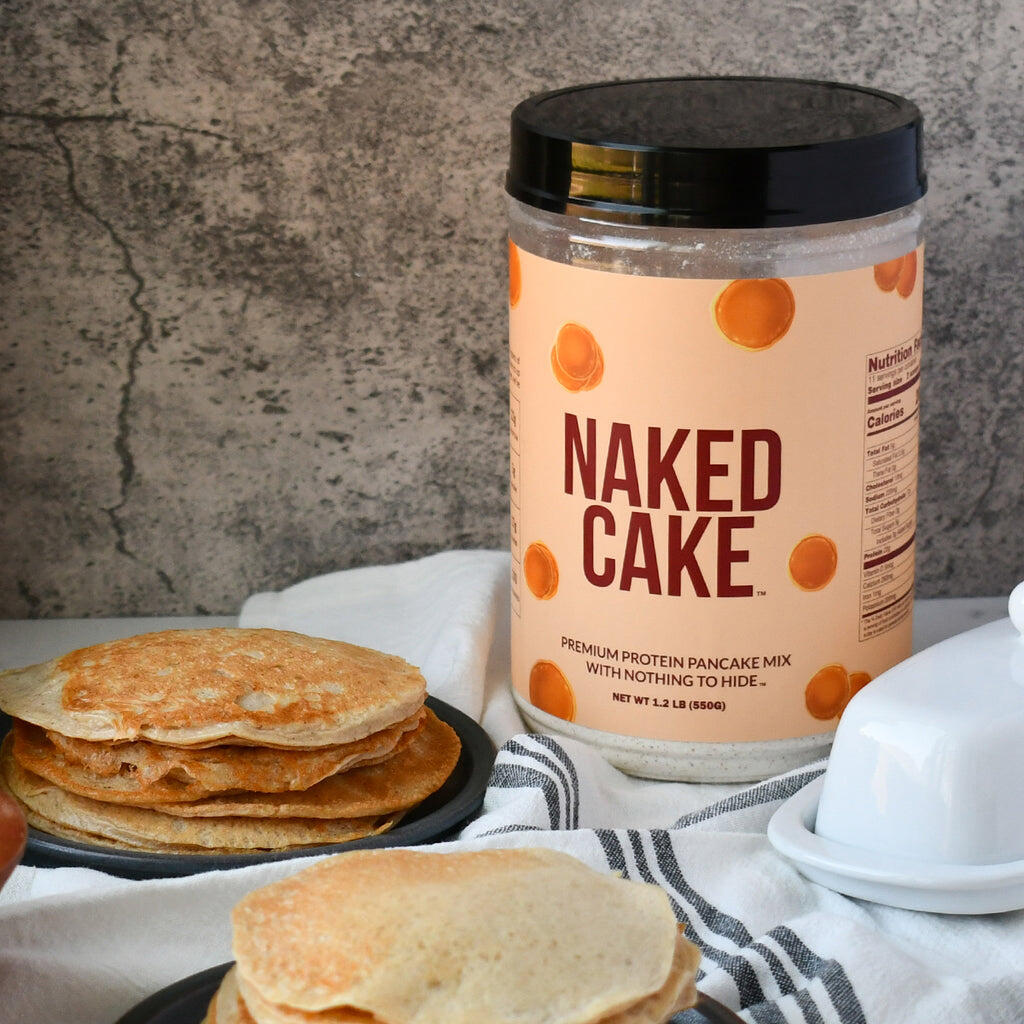 Protein Pancake Mix
Naked Cake is a carefully crafted, protein-packed, pancake mix. With 22 grams of protein and only 5 grams of sugar per serving, it is the perfect way to up your daily protein intake while having a delicious pancake treat. As always, we've cut through the clutter and included only the premium ingredients you need.
We are committed to shortening the steps between our farms and you.
Benefits
Enjoy Life, Improve Health
Consistency is the name of the game when it comes to reaching your health and fitness goals. And it is a lot easier to stay consistent with your nutrition habits if you can eat foods that you already love and enjoy. With Naked Cake, you can enjoy delicious protein pancake treats for breakfast that will also help you reach your body composition goals. Gone are the days when you had to choose between your favorite foods and managing a healthy weight.
Healthiest Pancakes Ever
With Naked Cake, you can rethink what you know about pancakes. Each serving provides 22g of protein, only 5g of sugar, and only 200 calories. That means you can enjoy your favorite breakfast and at the same time increase protein intake for improved metabolism, appetite regulation, and optimal muscle growth and recovery.
Only Premium Ingredients
As with all of our Naked products, we've cut through the clutter and only included premium ingredients so you can be confident about what goes into your body. Naked Cake is GMO-free, soy-free, certified gluten-free, and contains no harmful additives.
Nutrition Info
Serving Size
2 Scoops (50g)
Number of Servings
Approx. 11
The Naked Difference
No artificial sweeteners, flavors, or colors
Typically includes artificial additives for flavor and texture
Only 5 grams of sugar in each sugar
Only 200 calories to promote optimal weight management
Higher in calories to increase sugar content and flavor
How To Use
When: Use our premium pancake mix to create delicious high protein pancakes without any hidden extras. Best used in the morning for a nutrition boost, or anytime throughout the day as a high protein snack.
Make: Mix two servings (100g) to 1/2 cup of water and mix thoroughly. Pour batter into an oiled pan, cook until bubbles appear, flip, and serve when golden brown on both sides. Add the toppings of your choice for extra flavor.
Pair With: Use alongside Naked Shake or Naked Whey for an extra protein boost, or use with Naked Cookies - the perfect on-the-go protein snack.
Frequently Asked Questions
Our high-protein pancake mix is best for making healthy, indulgent protein pancakes and waffles. Upgrade your breakfast plans with Naked Cake!
Naked Cake is a carefully crafted high protein pancake baking mix that's designed to support your health and nutrition goals while allowing you to indulge in a delicious treat. As Naked Cake can be used as a stand-alone pancake and waffle mix, simply add water - no additional ingredients needed. With Naked Cake, you can confidently indulge without worrying about nutritional quality.
Our protein pancake and waffle mix is made with a protein blend to provide premium, clean nutrition that supports your goals. The protein blend is formulated with Whey Protein Isolate, Milk Protein Isolate, Whey Protein Concentrate, and Egg White Protein.
Whether you're an regular at the gym, an avid baker, or you're just trying to focus on healthier nutrition, Naked Cake is the perfect breakfast, dessert, or snack option. Packed full of high quality nutrition with nothing artificial, our protein pancake mix is a delicious way to upgrade your morning nutrition and kickstart the day. Naked Cake offers the energy and satiation needed to keep you performing at your best, while also supporting your health and fitness goals. We also offer a range of protein powders which are ideal for anybody looking to up their protein intake for muscle gain, weight loss, or general health.
See All Faq
Pretty Good Stuff
Not as light and fluffy as a usual pancake ofc but the taste is good and a great alt to shakes for protein. Will have to try the brownies next.
Odd flavor
I really love naked's whey protein powders but found I haven't loved this. There is an odd after taste similar to stevia or ethryritol - this isn't my favorite product unfortunately.
Amazing
I love it..... great taste and cooks up easy. I like to use a little less water to make it thicker. Great job Naked !!!!!
Do not buy the banana bread mix it has maltodextrine. The peanut butter is great.
They make the return process very difficult so I still have it. Naked is what I thought I was getting in this product but it isn't