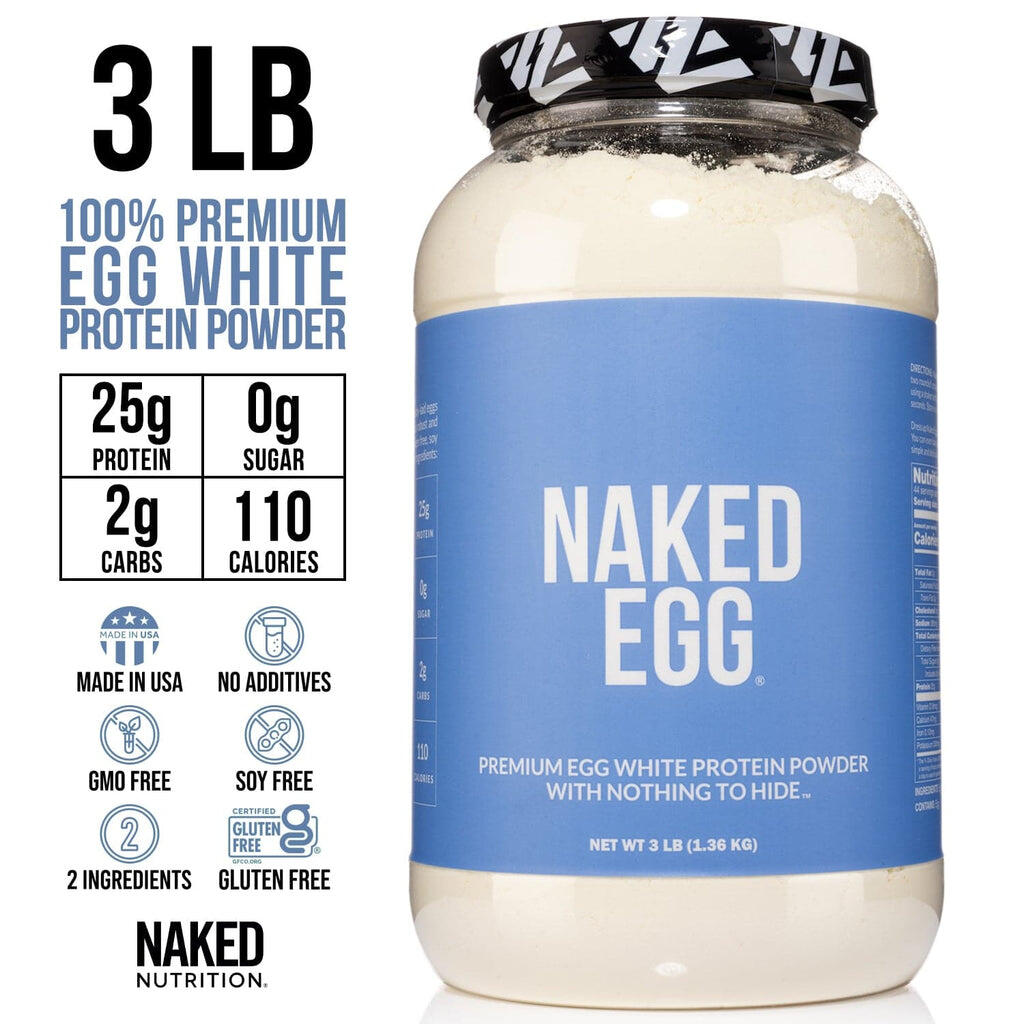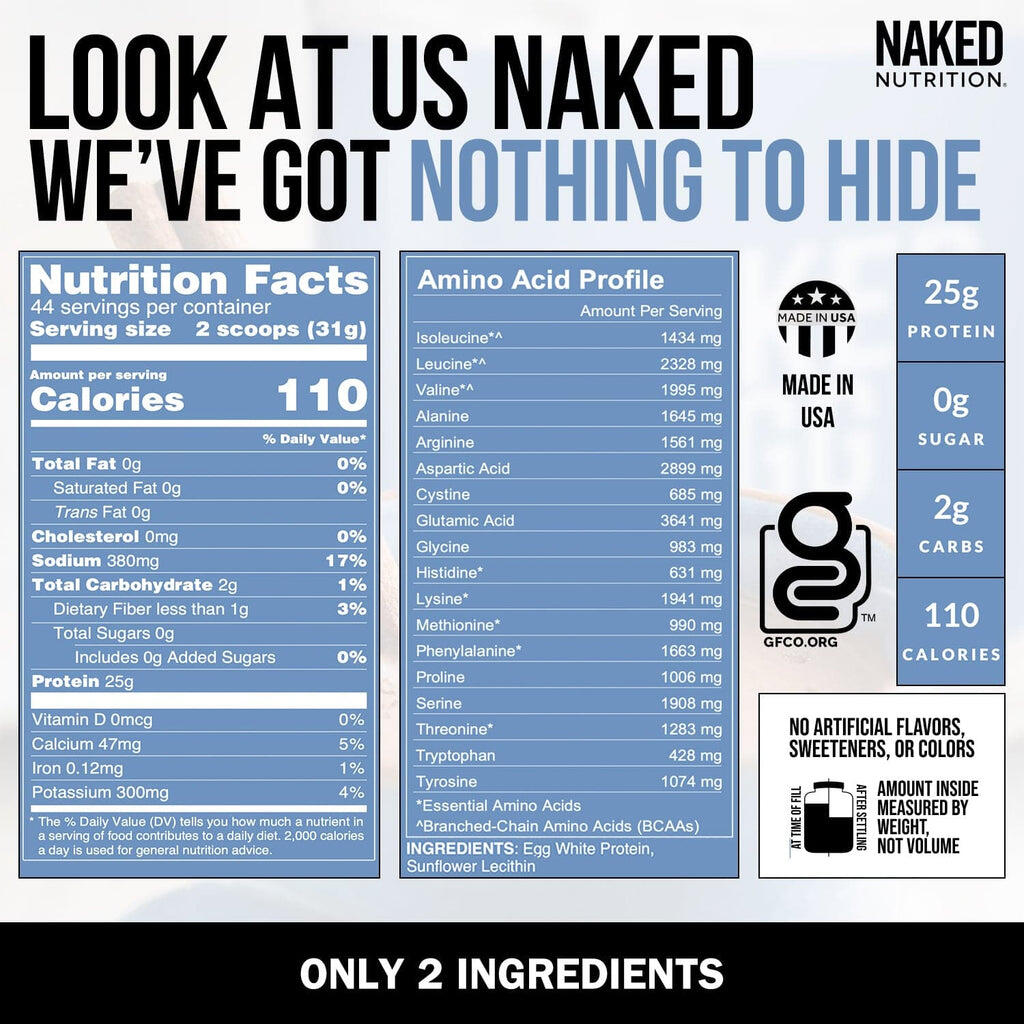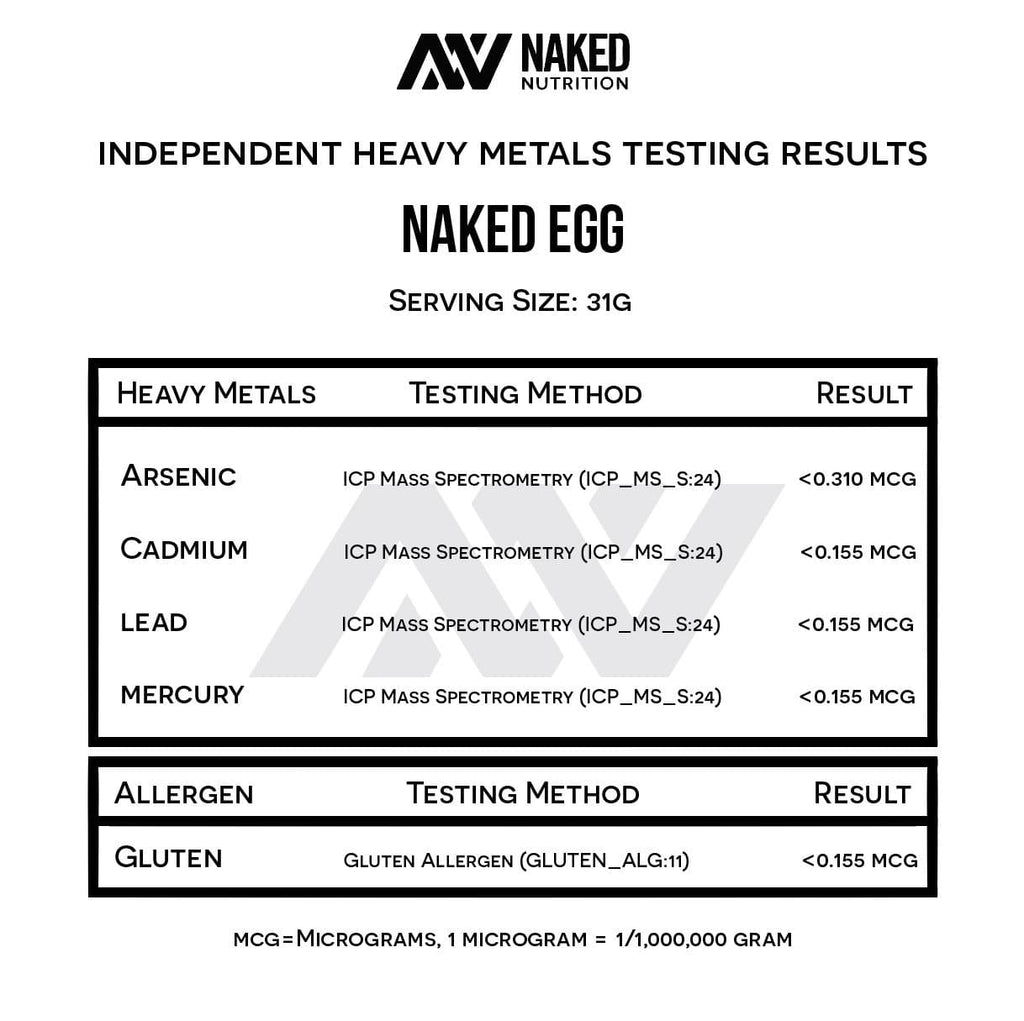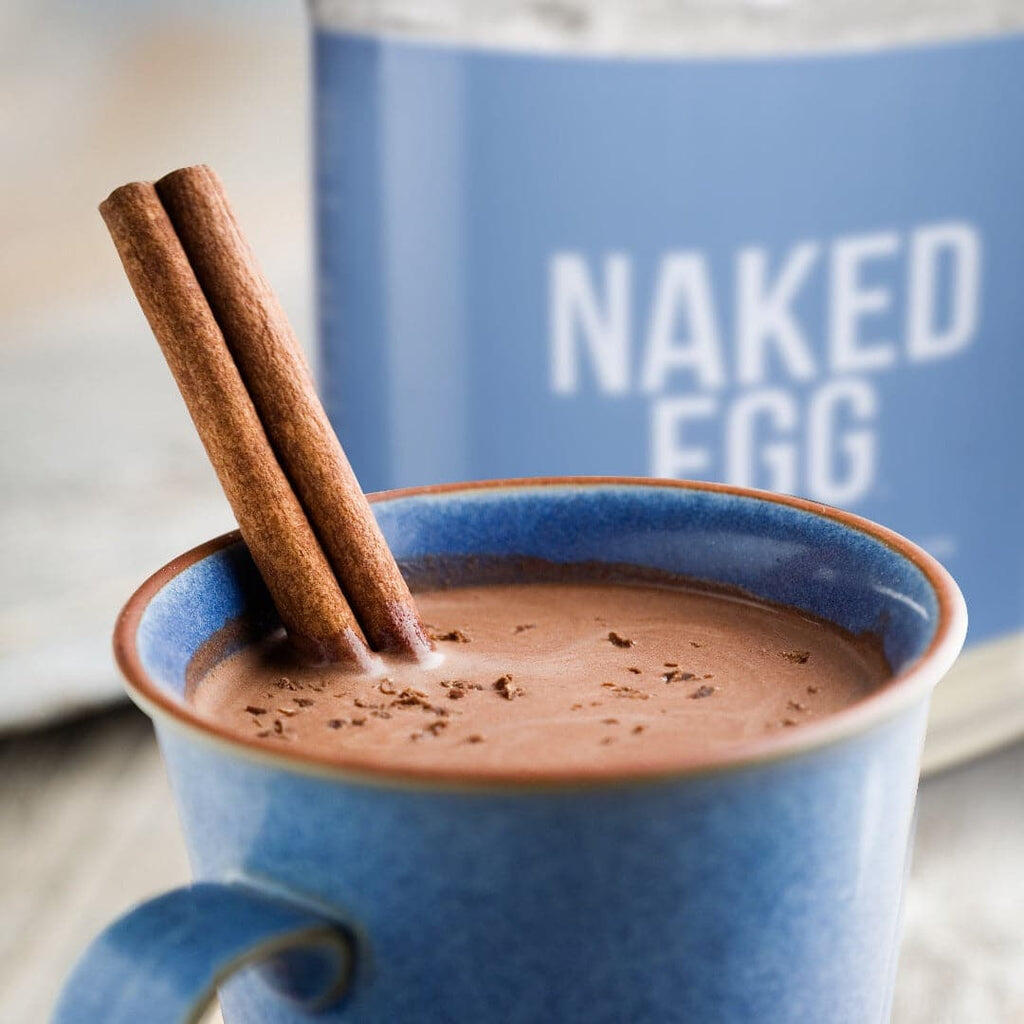 Egg White Protein Powder
Naked Egg contains egg white protein powder that comes from Non-GMO chicken eggs. Fresh eggs are processed into a powder in under one day to retain a complete amino acid profile to support lean muscle mass. Dairy-free.

No additives or artificial sweeteners. We are committed to shortening the steps between our farms and you. Don't let the supplement industry fool you; additives are for their bottom line, not your health.
Free Shipping over $99. Estimated Delivery: Apr 04 - 06
Quality
GMO Free

Keto Friendly

Soy Free
Benefits
Easy to Digest
Egg white protein powder is completely dairy free. If you're lactose intolerant, and you can't digest whey or casein protein, Naked Egg might be a suitable alternative for you¹.
Supports Lean Muscle Mass
Egg white protein in a complete protein, which means it contains all the essential amino acids necessary to build and preserve muscle mass². Naked Egg delivers 25 grams of protein and 5.8 grams of BCAAs in each serving. Fat-free and only 110 calories.
Nutrition Info
Serving Size
2 Scoops (31g)
Number of Servings
Approx. 44
Dietary Fiber:
Less Than 1g
The Naked Difference
Regular Egg White Protein
Non-GMO Eggs exclusively from US farms
No additives or artificial sweeteners
Additives present for mixing, color, and flavor
How To Use
When: Add our egg protein to protein shakes and baking recipes. Best used before a workout, after a workout, or throughout the day.
Blend: Mix two scoops into 6-10oz of milk or another beverage. Add vegetables or other ingredients for taste as Naked Egg is unflavored.
Pair With: Add a scoop of Naked PB to your Naked Egg protein shakes for extra nutrition and a delicious peanut flavor.
Frequently Asked Questions
The eggs that we use to create our premium egg white powder are non-GMO and exclusively sourced from US farms. The eggs are then pasteurized and spray-dried, meaning the eggs are dried with hot air.
Our chickens are never given any growth hormones and are fed a non-GMO feed. Antibiotics are only used on the rare occasion when it's absolutely necessary to protect the health of the flock.
Naked Egg is an excellent egg substitute for baking recipes as the egg white protein powder reacts to heat in a similar manner to real eggs. Using Naked Egg in baking can also help reduce dietary cholesterol, as Naked Egg does not contain any cholesterol.
We add a very small amount of sunflower lecithin to Naked Egg to aid in solubility. However, the amount of sunflower lecithin in Naked Egg is less than 1%. We aim to keep our products as minimal as possible and maintain the highest amount of protein per serving, so the sunflower lecithin content is incredibly low.
Naked Egg is great for those without an egg allergy who are looking to gain muscle, maintain their weight, or lose weight. Our egg white protein powder is paleo-friendly and is a good alternative to traditional whey protein powder if you have a lactose or dairy sensitivity. This protein is also very versatile, so it can be used in traditional protein shakes or in baking. If you'd prefer a whey protein powder, take a look at our grass-fed Naked Whey.
See All Faq
New favorite protein, where has this been all my life
I had been looking for a high quality, unflavored, lactose-free protein for so long. I can't stand the taste of fake sweeteners, can't digest whey, and plant based proteins are usually way too high in carbohydrates for me. I'm so happy I discovered Naked Egg.
Fair warning: the taste on its own is not great, but it's not a strong taste either. I primarily use this protein in smoothies. Once you add your milk of choice and some fruit, you can't taste the protein anymore.
Naked Egg protein powder
I give this a 4 star, there is a lot of sodium in this, so the taste is not so great. But trying to add blueberries and vanilla almond milk to add flavor. But so far easy on the gut. I'm lactose intolerant so no bloating with this product.
Different taste, not bad. I like it.
Egg protein is has a very particular flavor so for me the way to take it is mix it with fruit in a blender. By itself it's not great but ok. Definitely will eat it with fruit or give it sweetness with honey or coconut sugar.
Egg whites.
Bought it for after work out protein shake. It's taste terrible. Wasted money.