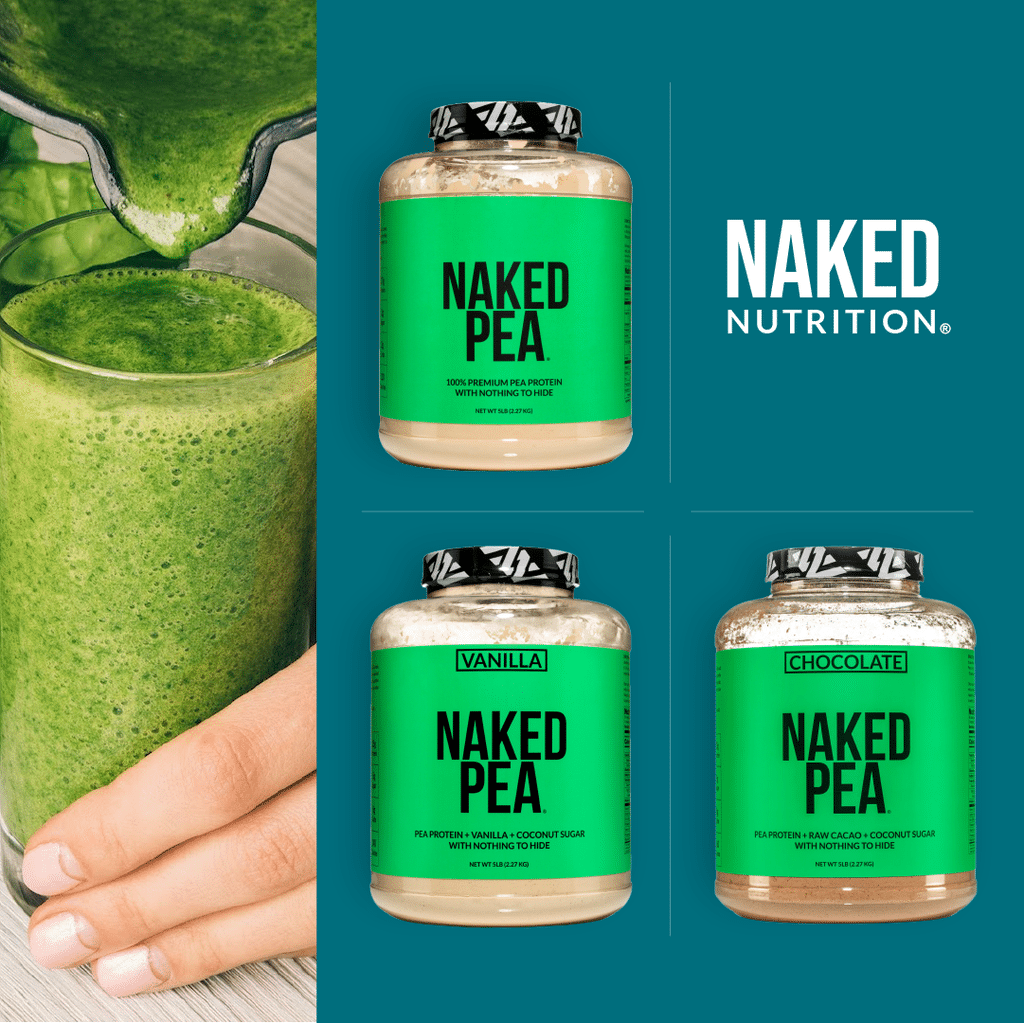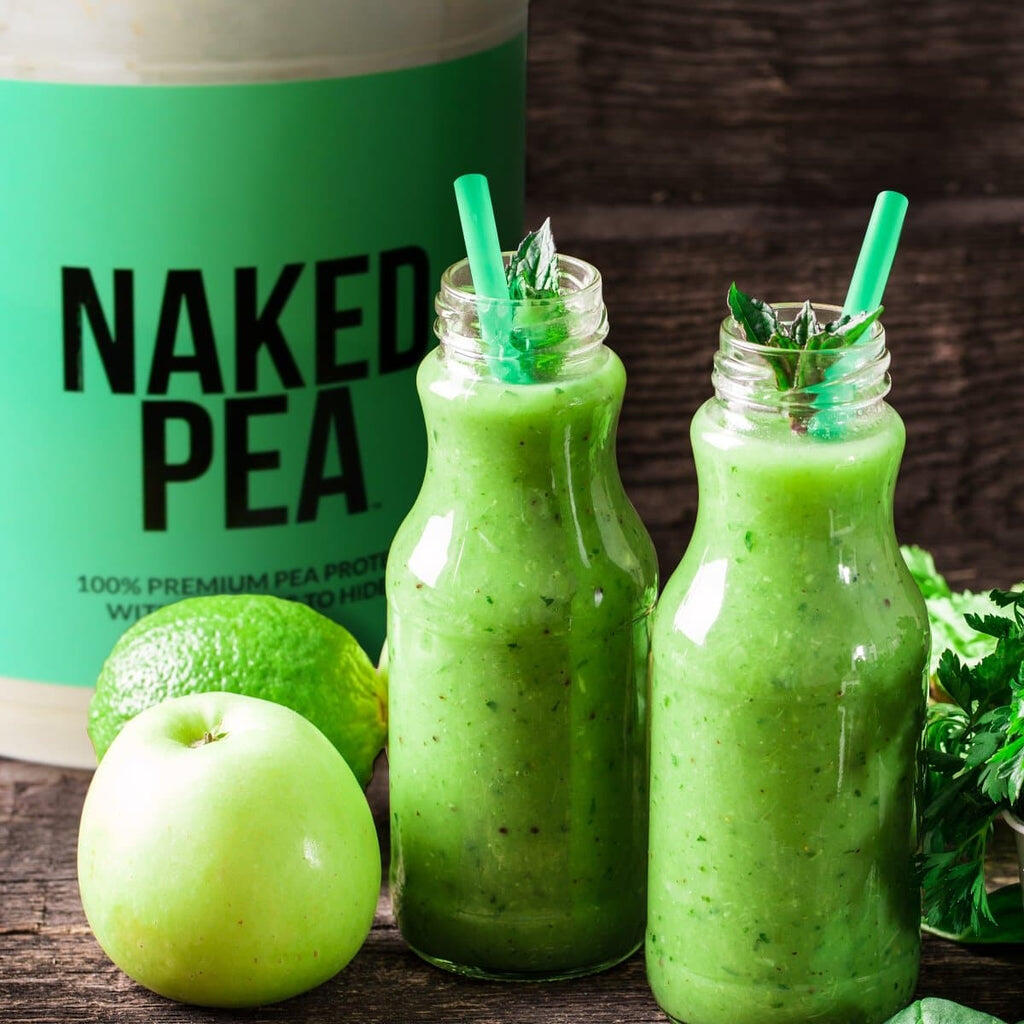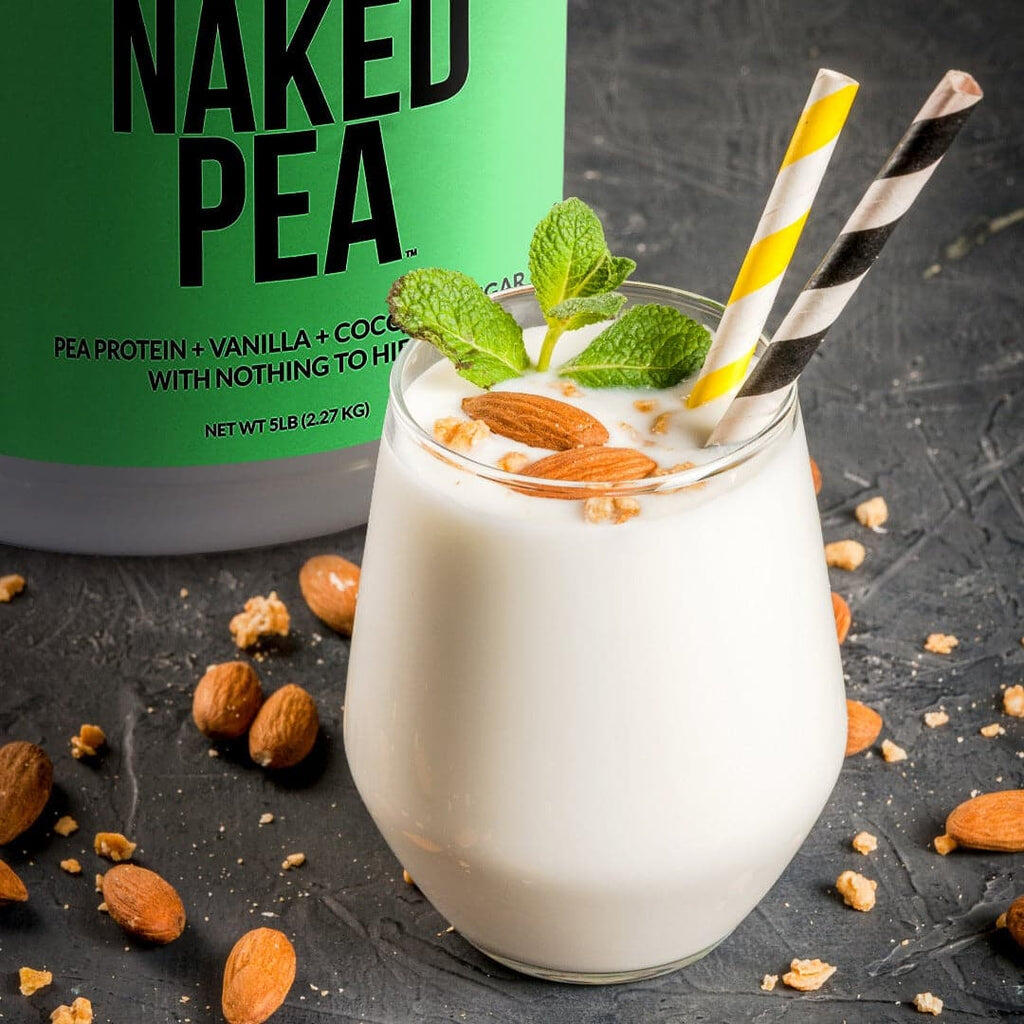 Vanilla Pea Protein Powder
Vanilla Naked Pea has only three ingredients: vanilla, coconut sugar, and pea protein extracted from yellow split peas grown on US and Canadian farms. Pea protein is easily absorbed by the body, making it an excellent plant-based alternative to whey protein.

Vanilla Naked Pea is free of additives and artificial sweeteners. We are committed to shortening the steps between our farms and you. Independent third-party tested for heavy metals.

Don't let the supplement industry fool you; additives are for their bottom line, not your health.
Free Shipping over $99. Estimated Delivery: Jul 11 - 13
Quality
Dairy Free

GMO Free

Soy Free

Vegan
Benefits
Sustainable Farming Practices
Naked Pea is made exclusively from yellow split peas grown in the US and Canada to ensure the highest quality, as well as to promote farming practices that are sustainable and earth-friendly. Switching to plant-based products like pea protein can significantly reduce your carbon footprint¹.
Superior Amino Acid Profile
Naked Pea is mechanically extracted from yellow split peas without the use of chemicals. This results in a superior amino acid profile, which is beneficial for muscle growth and post workout recovery. Combine with Naked Rice, which is higher in the amino acid methionine⁵, to make the perfect complete vegan protein shake.
Promote Muscle Gain
Along with a superior amino acid profile, pea protein is easily digested, making it an excellent alternative to whey protein for those looking to gain muscle on a plant-based diet². Evidence suggests that pea protein might be equally effective as whey for building muscle thickness³.
Lose Weight
Similar to whey, pea protein can support muscle maintenance and increase satiety⁴. By helping you stay full for longer, Naked Pea can reduce cravings and support your body composition goals.
Boost Protein Intake
Adequate protein intake is vital to boost metabolism, promote fat burning, and overall health. Each serving of Naked Pea contains 25 grams of protein and only 140 calories. Adding pea protein to your diet is an excellent way to boost protein intake on a plant-based diet.
Informed Choice Trusted By Sport
Informed Choice Trusted by Sport is a monitoring program that certifies that a supplement has been tested on a monthly basis for banned substances. This certification ensures the purity of our products, and helps athletes make easy purchasing decisions.
Nutrition Info
Serving Size
2 Scoops (37g)
Number of Servings
Approx. 61
The Naked Difference
Only 3 ingredients: yellow pea protein, natural vanilla, organic coconut sugar
5+: unnatural additives to aid mixing, color and artificial sweeteners
Mechanical processing with no chemicals to retain superior amino acid profile
Independent third-party tested
How To Use
When: Add our vanilla pea protein to protein shakes, smoothie bowls and baking. Best used in the morning, before a workout, or after a workout.
Blend: Mix two scoops into 6-10oz of non-dairy milk, water or your favorite beverage. Add fruits, vegetables, or other ingredients to enhance the taste.
Pair With: Add Naked PB and Naked Rice for flavor, extra protein and for a protein shake that has a diversified, complete amino acid profile.
Frequently Asked Questions
The peas are exclusively sourced from environmentally friendly farms in the USA and Canada. The peas are GMO-free, and Naked Pea undergoes mechanical water-extraction for processing to maintain a superior amino acid profile.
Lead is naturally occurring in soil. However, Naked Pea undergoes independent testing to ensure that the product adheres to the safety standards set by the FDA.
Vanilla Naked Pea only contains three ingredients; yellow pea protein, vanilla, and organic coconut sugar. The natural vanilla flavor is derived from a plant source.
Pea protein powder is actually very heat stable, which means it maintains the same nutrients even after being heated to a high temperature. If the protein is exposed to extremely high temperatures for a long time, this may result in the pea protein taking longer to absorb into the body, but the nutrition remains intact. It's easy to cook and bake with Naked Pea, so feel free to experiment and check out the recipes on our blog!
Naked Pea is an excellent protein powder option for vegans, vegetarians, people with lactose sensitivities, or for those who simply just prefer plant-based protein. With its superior amino acid profile, this product will support your health and immune system while also providing the necessary protein for muscle gain, weight maintenance, or weight loss.
See All Faq
Poor flavor
I am trying to replace another protein powder that I can no longer use. I thought I'd try the vanilla pea protein powder because I like using the vegan blends. The flavor was so bad I can't drink it. I mix it with strawberry, blueberry, banana, spinach, butternut squash, riced cauliflower, and water. Still the flavor was so bad that it overpowered these ingredients and made the smoothie barely drinkable. The really unfortunate thing is that I now have 5 lbs of this I need to somehow get rid of.
Great service
Great product the taste was not great. Just add a couple of bananas the taste is gone, no bloating which I love, not like other proteins I try Fast delivery, great service when there is any issues.
Great source of Protein
I add this protein to oatmeal and shakes. It mixes well with lots of stirring, or blending is the best. The vanilla taste is subtle, you definitely have to mix it with some good flavors even the vanilla. It's a really great healthy source of pea protein loaded with nutrients.
Arriving Seperately
You guys made me nervous with a delay between the two items I ordered. But I got everything fine.
Great service and product with this order!!