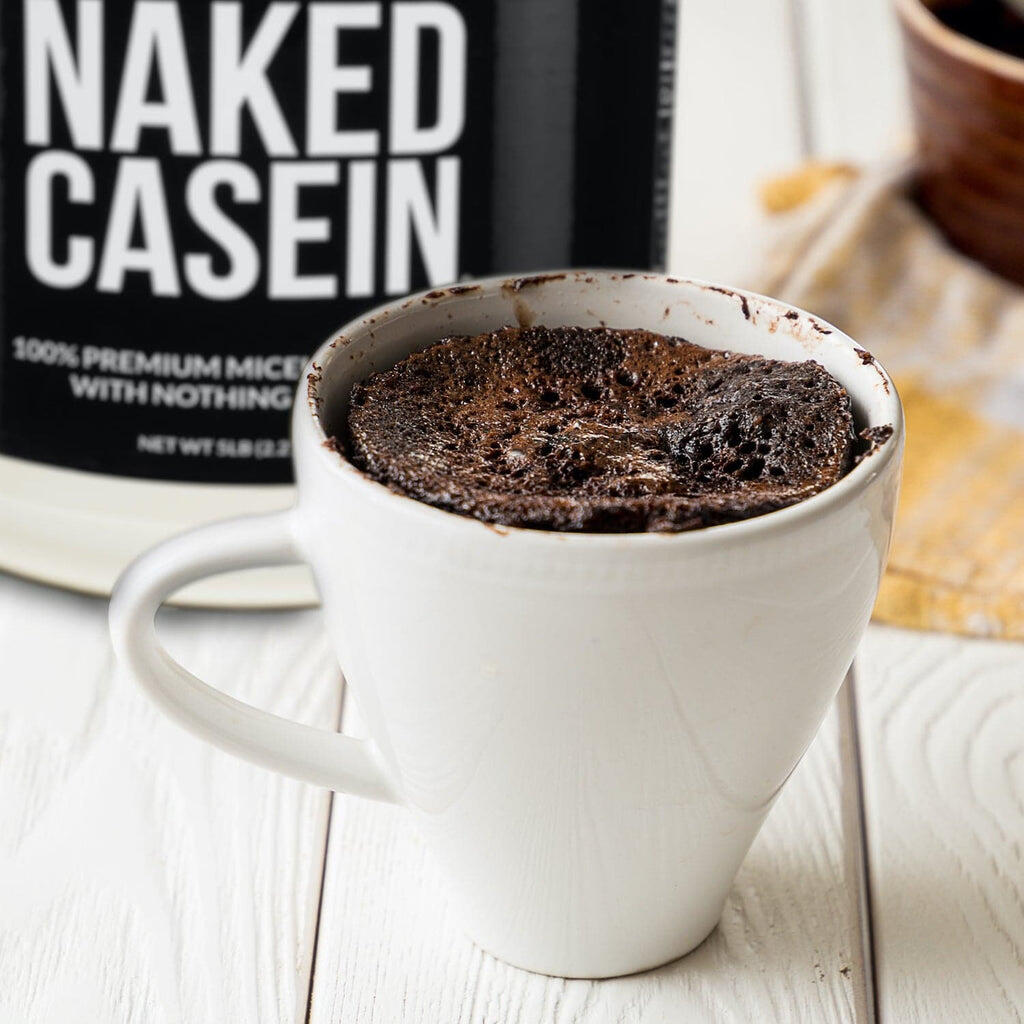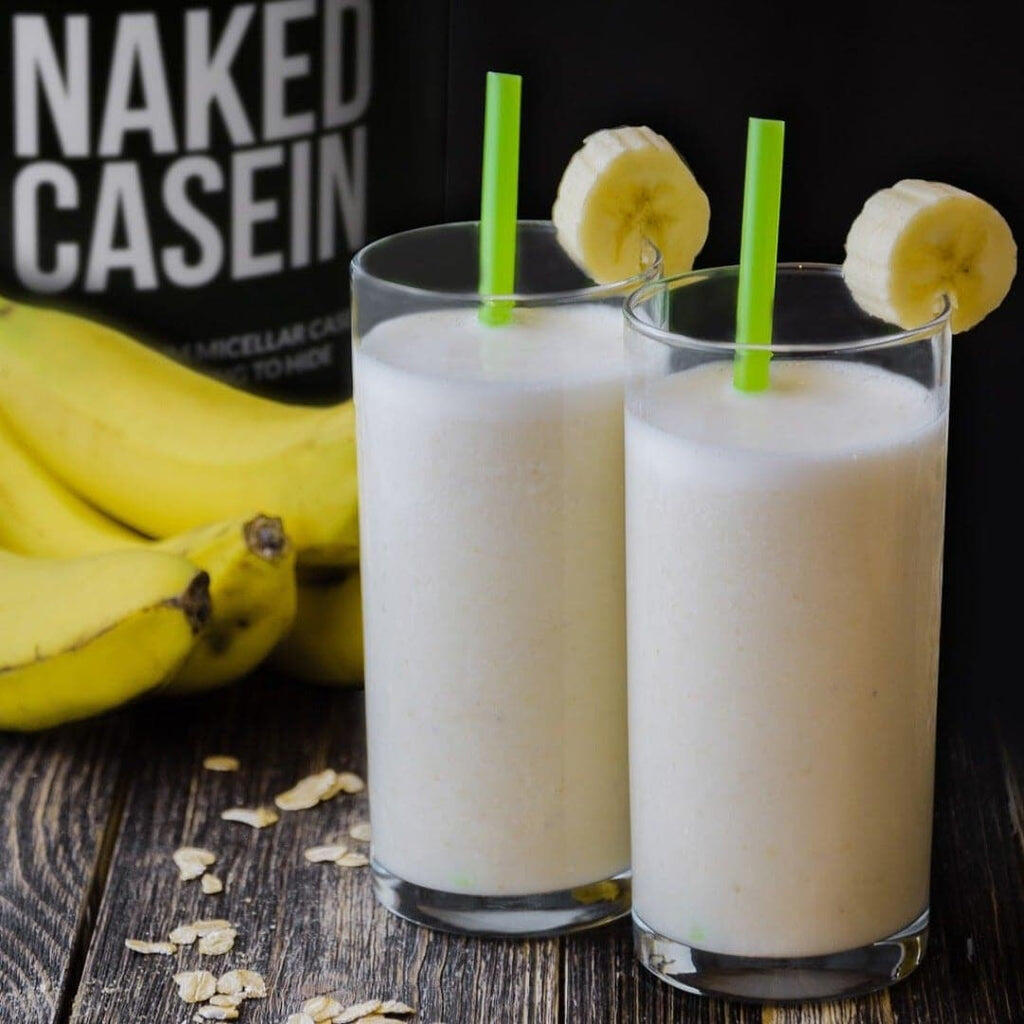 Vanilla Casein Protein Powder
Vanilla Naked Casein has only three ingredients: vanilla, coconut sugar, and micellar casein sourced from US farms. Casein is a slow-digesting protein that helps you stay full for longer. When taken before bed, casein protein supports the muscle recovery process throughout the night.

Vanilla Naked Casein is free of additives and artificial sweeteners. We are committed to shortening the steps between our farms and you. Don't let the supplement industry fool you; additives are for their bottom line, not your health.
Estimated Delivery: Jan 28 - 30
Free Shipping over $49
Benefits
Why Micellar Casein Protein
Like whey protein, casein protein comes from cow's milk. Both are high quality proteins with all the essential amino acids necessary to support muscle growth and recovery. The difference is in how your body digests them¹. Whey protein is fast-digesting and promotes muscle recovery immediately after a workout. Micellar casein is slow-digesting. It increases satiety and keeps your muscles nourished for several hours².
Promote Muscle Growth While You Sleep
Because it is slow-releasing, athletes and gym-goers often take casein protein at night. The slow digestion process provides your muscles with a steady supply of amino acids to promote repair and growth as you sleep³.
Improve Body Composition
Micellar casein also increases satiety and keeps you full longer while at the same time promoting muscle growth⁴. A Naked Casein protein shake in the morning or during the day can reduce cravings and support your body composition goals.
Nutrition Info
Serving Size
2 Scoops (37g)
Number of Servings
Approx. 61
The Naked Difference
Less than 20 grams per serving
100% pure slow-digesting micellar casein
Less effective forms of casein
Cold processed, acid and bleach free processing
Acid and bleach used during processing
Additives and artificial sweeteners
How To Use
When: Add our vanilla casein protein to protein shakes, smoothie bowls, and baking. Best used during the day, after a workout, or before bed.
Blend: Mix two scoops into 6-10oz of milk or your favorite beverage. Add fruits, vegetables, or other flavors to enhance the taste.
Pair With: Add a scoop of Naked PB for more protein and a tasty peanut flavor or combine with Vanilla Naked Whey for improved protein synthesis.
Frequently Asked Questions
While most other casein products will include a lecithin to aid solubility, Vanilla Naked Casein does not contain any type of lecithin. This does mean that it will not gel as easily, so the best way to mix the protein is to use a blender.
Casein and whey are both by-products of cheese production, but they offer different benefits. Whey is a fast-absorbing protein which is ideal to consume just after a workout to fuel your body with quick protein. Casein is a slow-absorbing protein which is better for consuming before bed to gradually provide your body with amino acids.
Vanilla Naked Casein only contains three ingredients; Naked Casein, organic coconut sugar, and natural vanilla. The natural vanilla flavor is derived from a plant source.
We generally recommend taking Vanilla Naked Casein before bed or after a workout if you need a slow release of protein to fuel your body. Vanilla Naked Casein is slow absorbing protein, so taking it before bed provides your body with a steady stream of protein and amino acids to aid muscle recovery.
Vanilla Naked Casein is great for those who are looking to build muscle and prevent muscle breakdown, or for those who are looking for a steady source of energy throughout the day. As it's a slow absorbing protein, Vanilla Naked Casein is also a good addition for meal replacement shakes as it provides long-term satiation. If you're looking for a fast absorbing protein to fuel your body quickly, check out Naked Whey.
See All Faq
Tastes terrible!
Worse taste ever, you have to mix it with sweets.
Great Product but Pricey
The product mixes well with water, almond milk or coconut milk and/or frozen fruit. It's not chalky or too pasty. Great for sustained energy!
Best Casein - no artificial additives
Doesnt taste good. But its not for taste, its for maintaining body composition without muscle breakdown overnight. It does the job but doesnt taste that good unless you add some milk or something a little sweet.
Yummy!
I love this stuff! So tasty - I would drink it just for the taste but it is also great protein. Highly recommended.
Love it!!
So, I read some of the negative reviews after I bought this, so I was worried. But wow, this is delicious! You cant blend or use a shaker for protein powder, at least sometimes anyway. I simply poured a glass of lactose free milk, nice and cold, and added two scoops on top, including a scoop of fiber powder that dissolves nicely, then stirred it with a spoon. It dissolved perfectly and is absolutely delicious! I added a little truvia as well to sweeten lightly, perfect! The container is huge, so I feel better about spending over $100! Oh and there is no chemical taste whatsoever, so I have no idea what those reviewers are talking about? And trust me, my taste buds work GREAT. Im all about organic and healthy foods so I would know if it tasted like that, absolutely not! I will be drinking this every night! Make sure to add fiber for the most optimal results! Lose weight and build muscle, or to prevent muscle loss if you are getting old. I bought the vanilla!