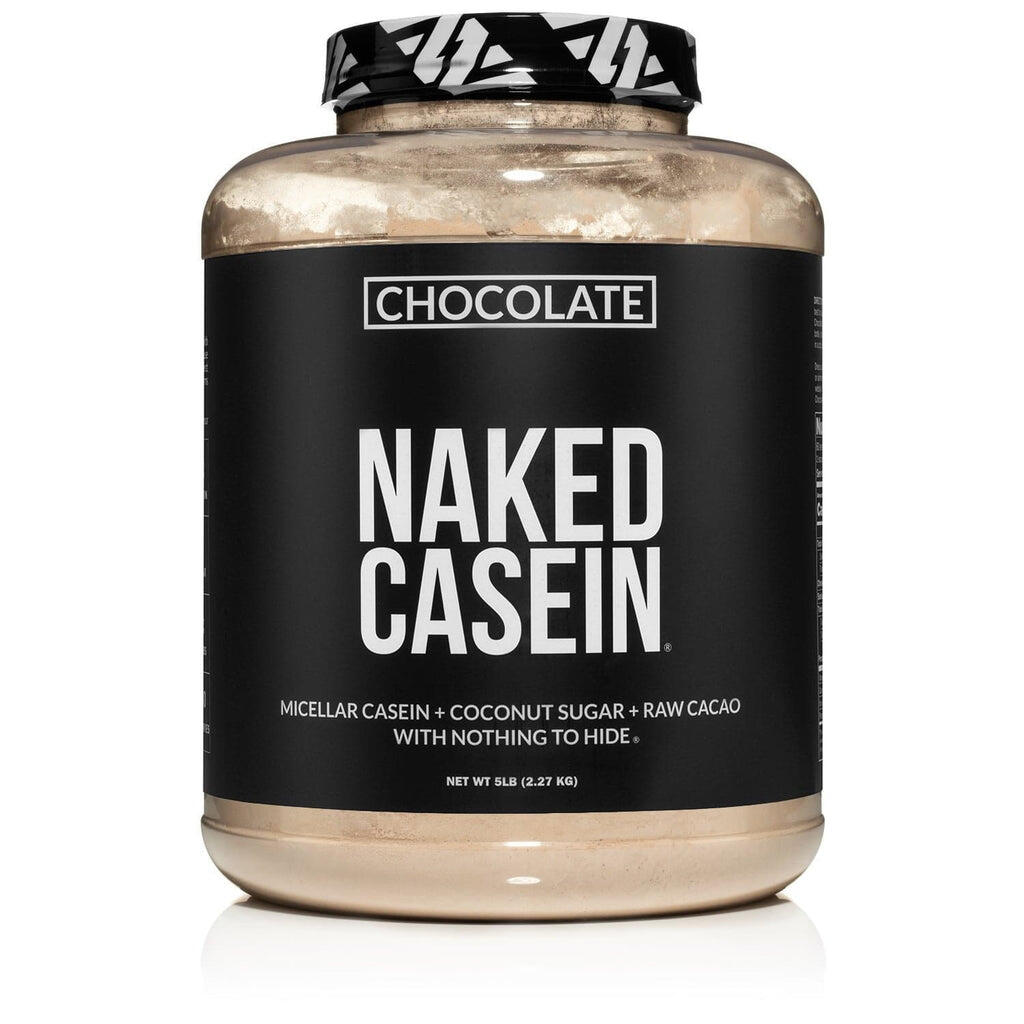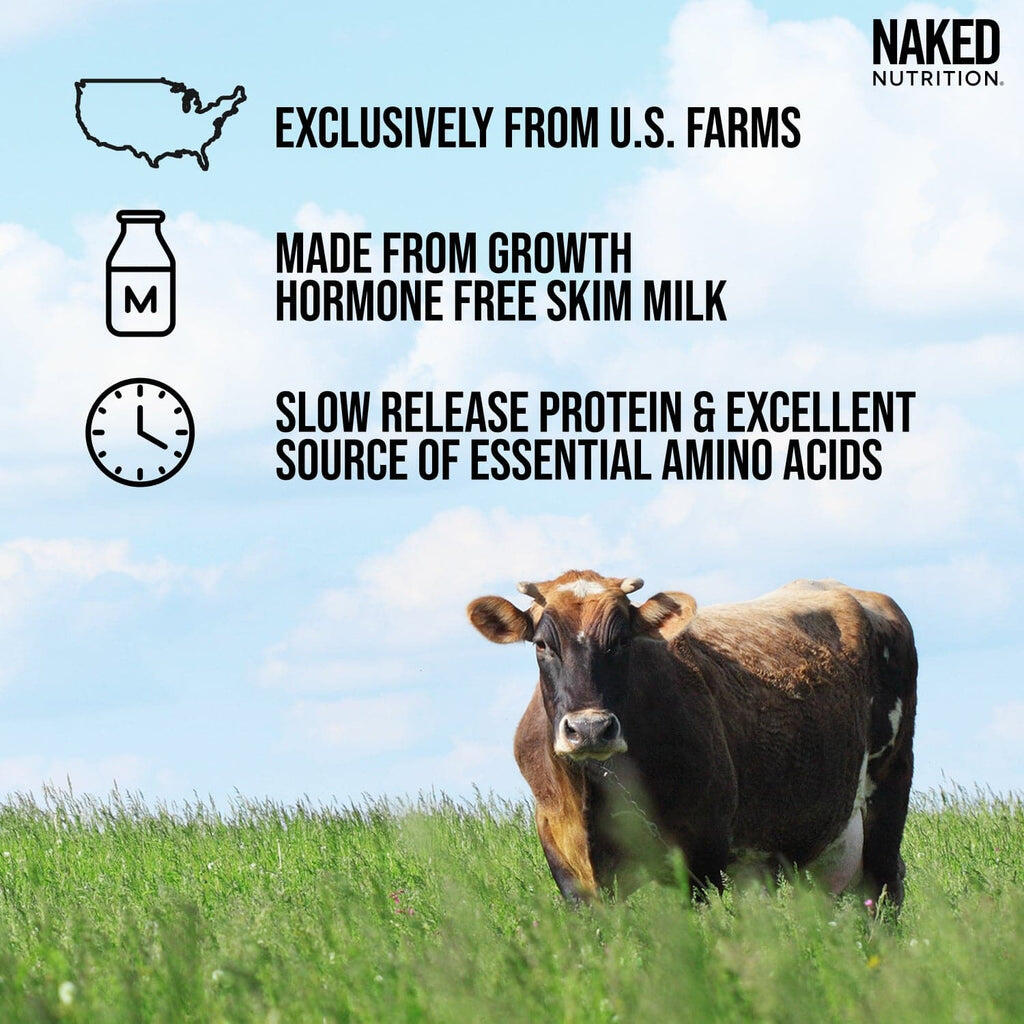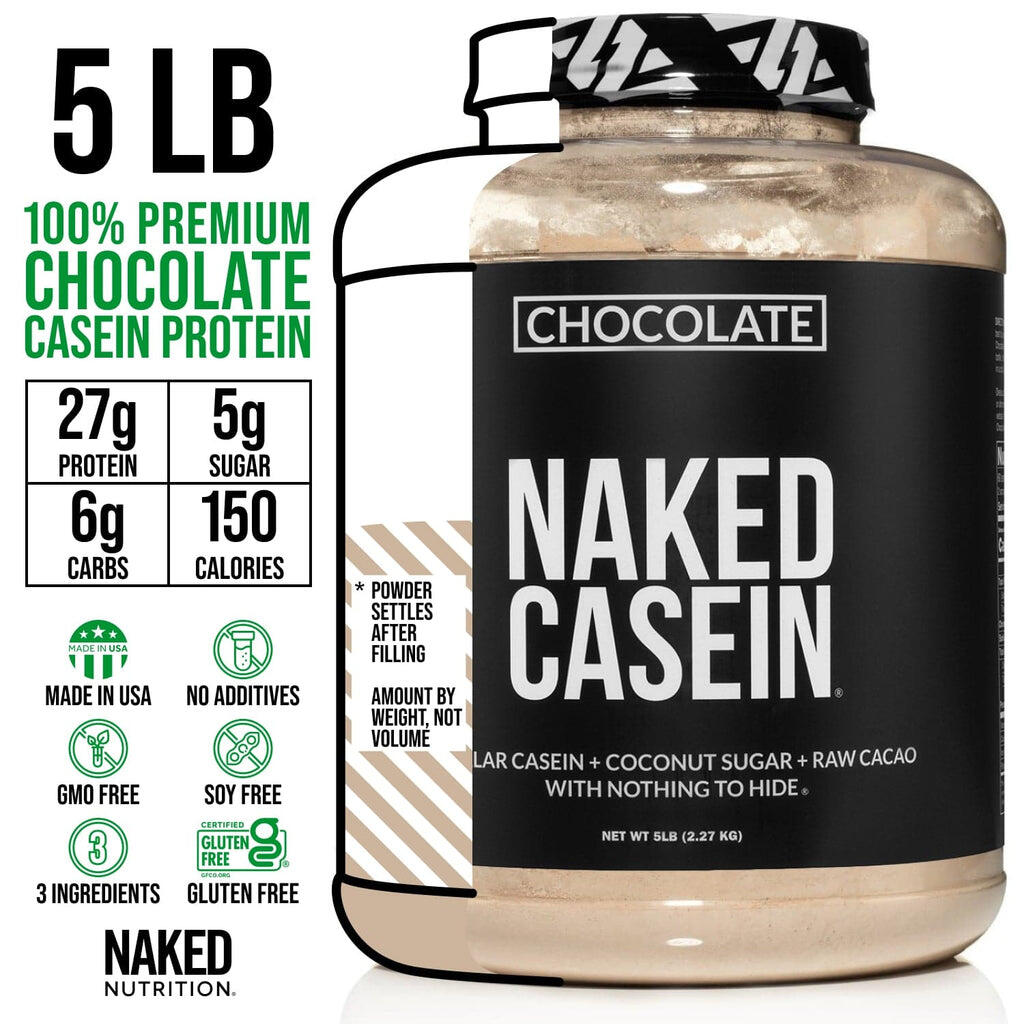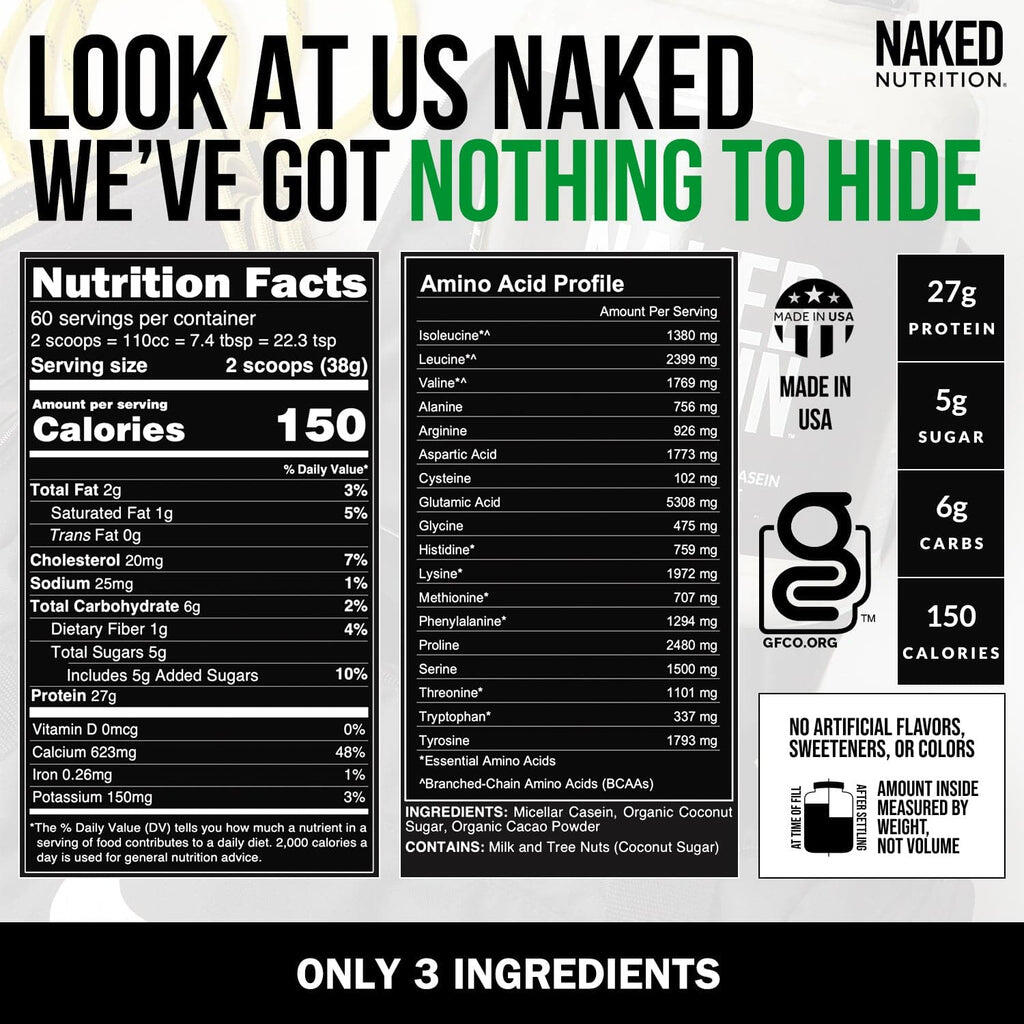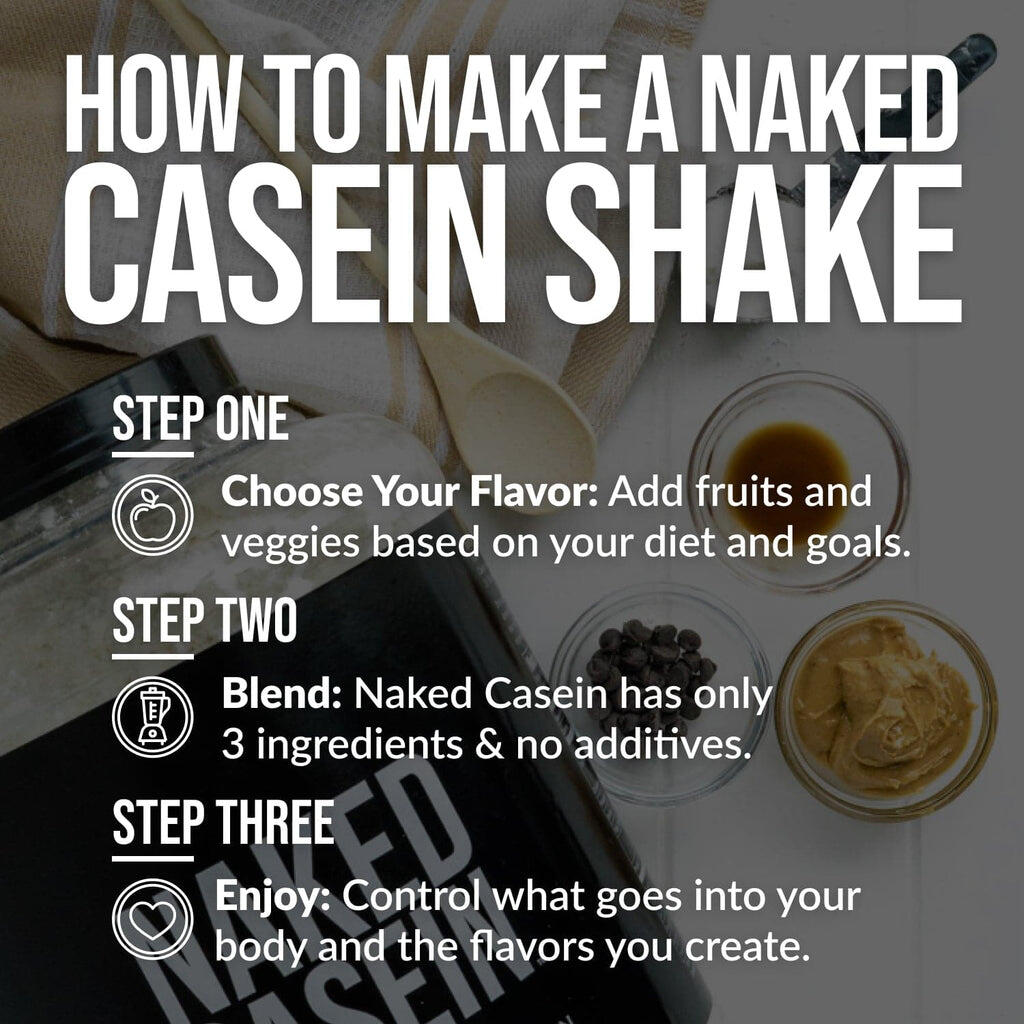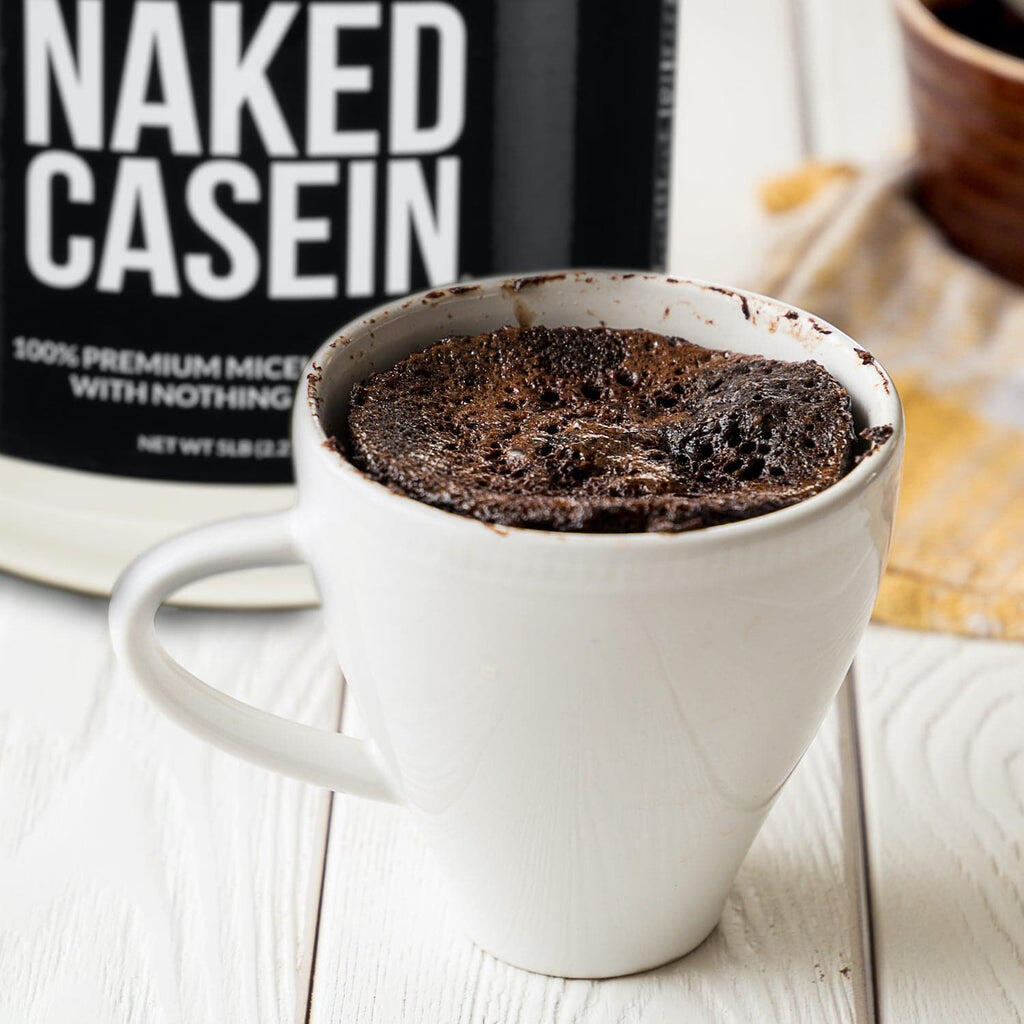 Chocolate Casein Protein Powder
Chocolate Naked Casein has only three ingredients: cacao powder, coconut sugar and micellar casein sourced from US farms.... Read More
Free Shipping over $99. Estimated Delivery: Sep 27 - 29
The Naked Difference
Less than 20 grams per serving
100% pure slow-digesting micellar casein
Less effective forms of casein
Cold processed, acid and bleach free processing
Acid and bleach used during processing
Additives and artificial sweeteners
Benefits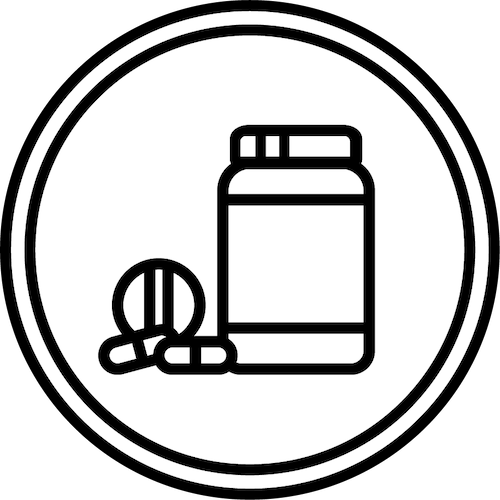 Why Micellar Casein Protein
Like whey protein, casein protein comes from cow's milk. Both are high quality proteins with all the essential amino acids necessary to support muscle growth and recovery. The difference is in how your body digests them¹. Whey protein is fast-digesting and promotes muscle recovery immediately after a workout. Micellar casein is slow-digesting. It increases satiety and keeps your muscles nourished for several hours².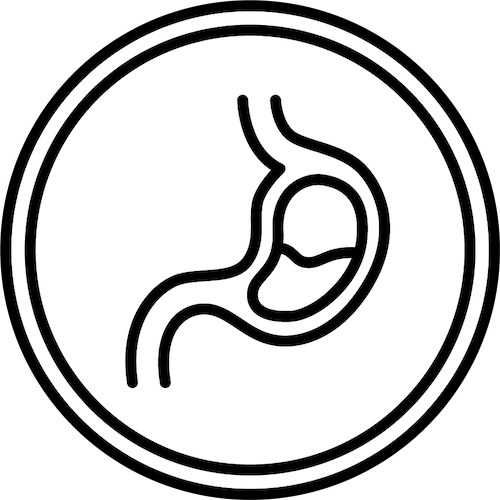 Promote Muscle Growth While You Sleep
Because it is slow-releasing, athletes and gym-goers often take casein protein at night. The slow digestion process provides your muscles with a steady supply of amino acids to promote repair and growth as you sleep³.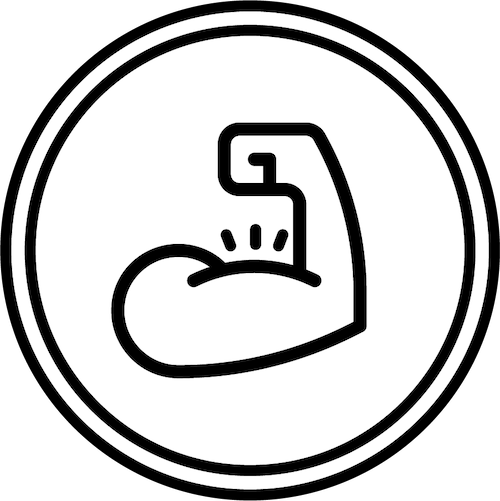 Improve Body Composition
Micellar casein also increases satiety and keeps you full longer while at the same time promoting muscle growth⁴. A Naked Casein protein shake in the morning or during the day can reduce cravings and support your body composition goals.
Nutrition Info
Serving Size
2 Scoops (38g)
Number of Servings
Approx. 60

How To Use
When: Add our chocolate casein protein to protein shakes, smoothie bowls, and baking. Best used during the day, after a workout, or before bed.
Blend: Mix two scoops into 6-10oz of milk or your favorite beverage. Add fruits, vegetables, or other flavors to enhance the taste.
Pair With: Add a scoop of Naked PB for more protein and a tasty peanut flavor or combine with Chocolate Naked Whey for improved protein synthesis.
Frequently Asked Questions
While most other casein products will include a lecithin to aid solubility, Chocolate Naked Casein does not contain any type of lecithin. This does mean that it will not gel as easily, so the best way to mix the protein is to use a blender.
Casein and whey are both by-products of cheese production, but they offer different benefits. Whey is a fast-absorbing protein which is ideal to consume just after a workout to fuel your body with quick protein. Casein is a slow-absorbing protein which is better for consuming before bed to gradually provide your body with amino acids.
Caffeine is naturally found in cacao powder. As Chocolate Naked Casein is only lightly flavored, the only caffeine in this product would be a minimal amount found in the cacao powder.
We generally recommend taking Chocolate Naked Casein before bed or after a workout if you need a slow release of protein to fuel your body. Chocolate Naked Casein is slow absorbing protein, so taking it before bed provides your body with a steady stream of protein and amino acids to aid muscle recovery.
Chocolate Naked Casein is great for those who are looking to build muscle and prevent muscle breakdown, or for those who are looking for a steady source of energy throughout the day. As it's a slow absorbing protein, Chocolate Naked Casein is also a good addition for meal replacement shakes as it provides long-term satiation. If you're looking for a fast absorbing protein to fuel your body quickly, check out Naked Whey.
See All Faq
New User - Choc Casein
Serves it's purspose. I like Naked because it does not contain any sweetener (artificial or not)... because I can add my own as I see fit. Tastes fine with a bit of honey added.
Amazing
This is the first time I've tried the chocolate and I won't get anything else. Great taste and no chalky after tat ate like other brands 💪😎
Order never arrived.
Needed to contact customer service and get the order re-shipped. This added ~3 weeks to the order.
Simple ingredients and great flavor
I picked up Naked's Chocolate Casein because their Vanilla Casein was sold out. Like the vanilla flavor, the chocolate tastes great and maintains an equally simple ingredient list. Unsurprisingly, it has a similar texture as the vanilla. Naked's Caseins have a different (just different—not bad) texture than their wheys. I buy both the Casein and whey and consume them both throughout the day (at different times).
Couldn't handle the taste
I was hopeful that this casein powder would taste good because I love the benefits of casein over whey and that this product is sweetened with coconut sugar instead of stevia or monk fruit. It also came recommended by someone. But, the aftertaste is something I can't stomach. I tried adding maple syrup to mask it but the aftertaste is still there for me. I've contacted the company to see if we can exchange or refund. Waiting to hear back.