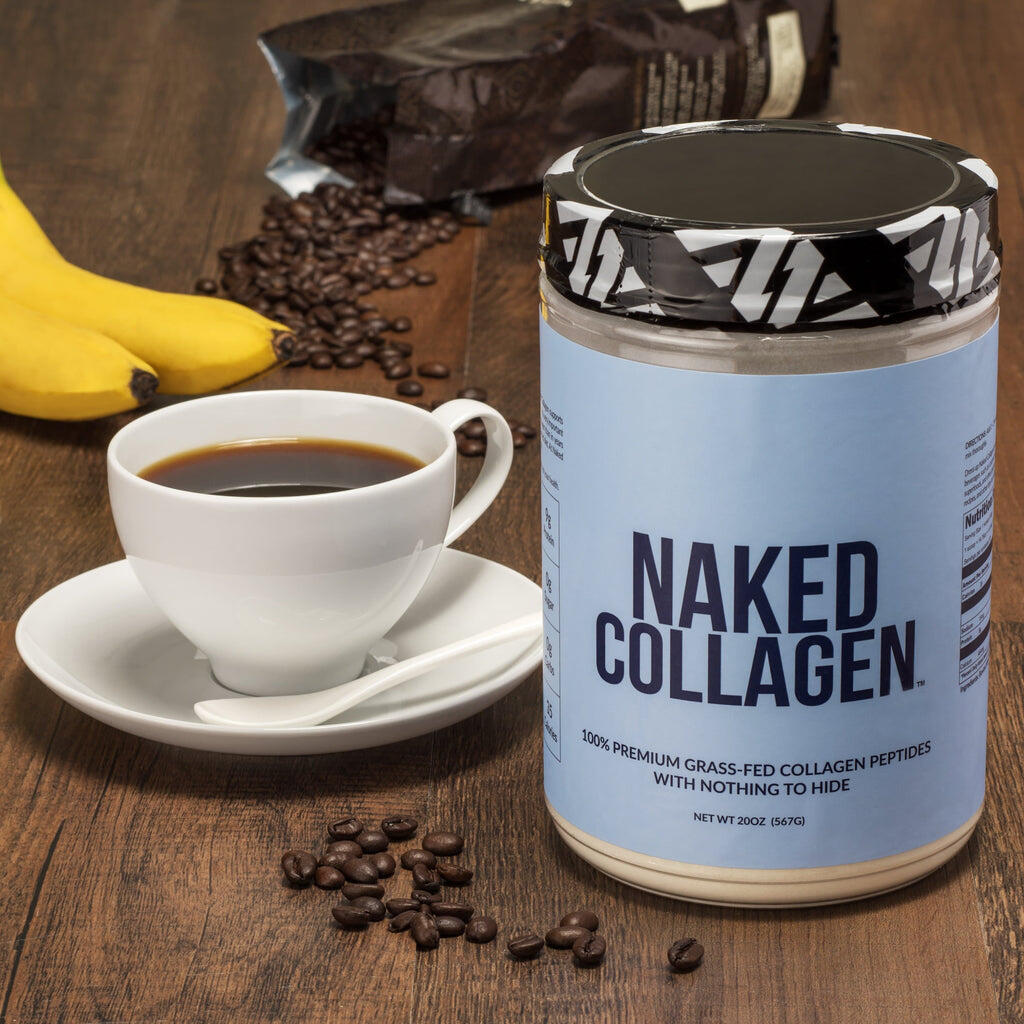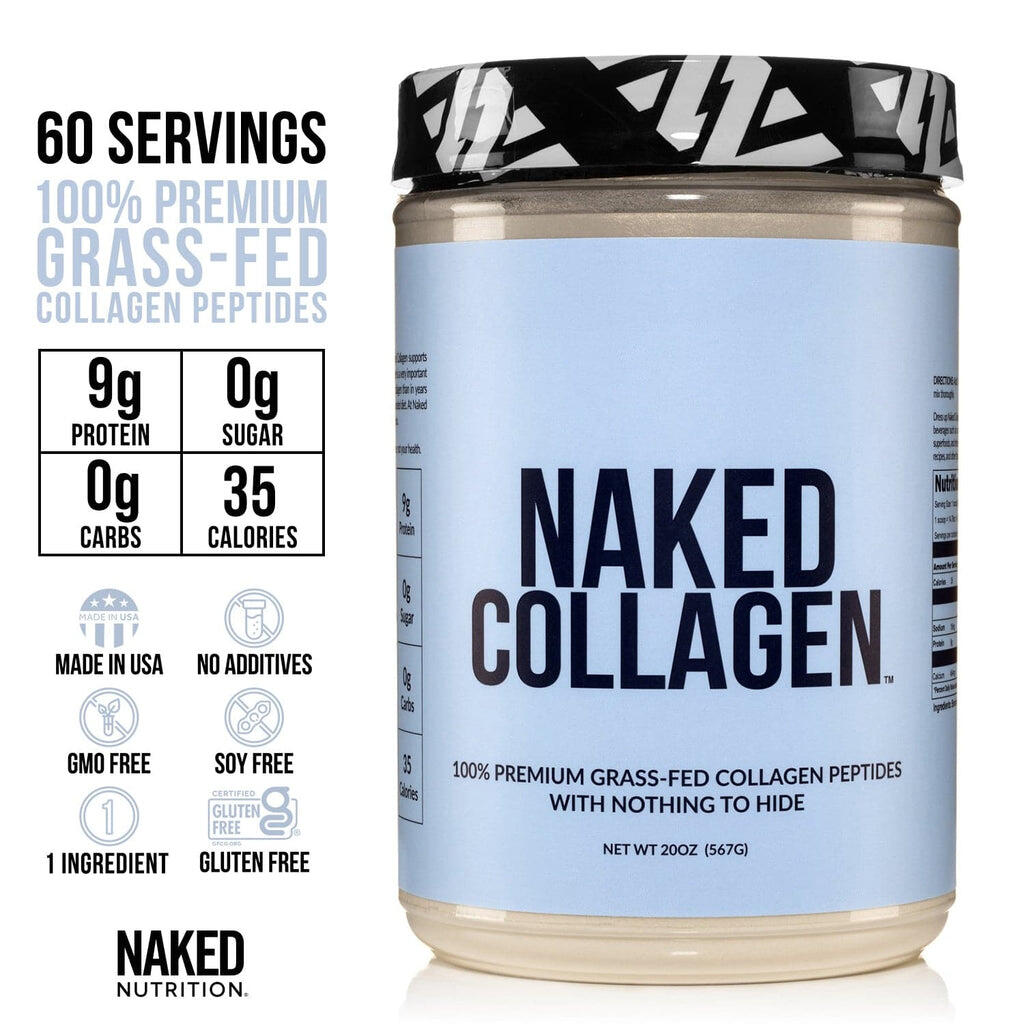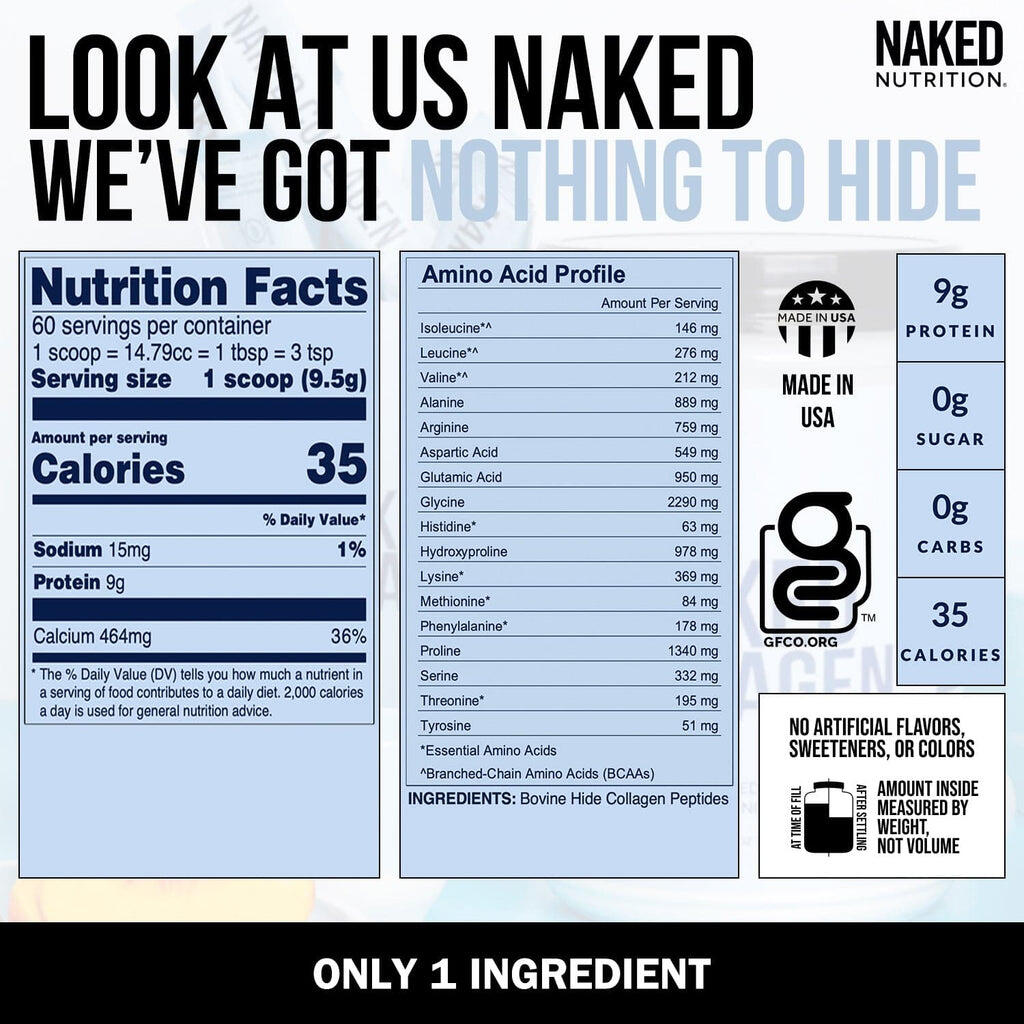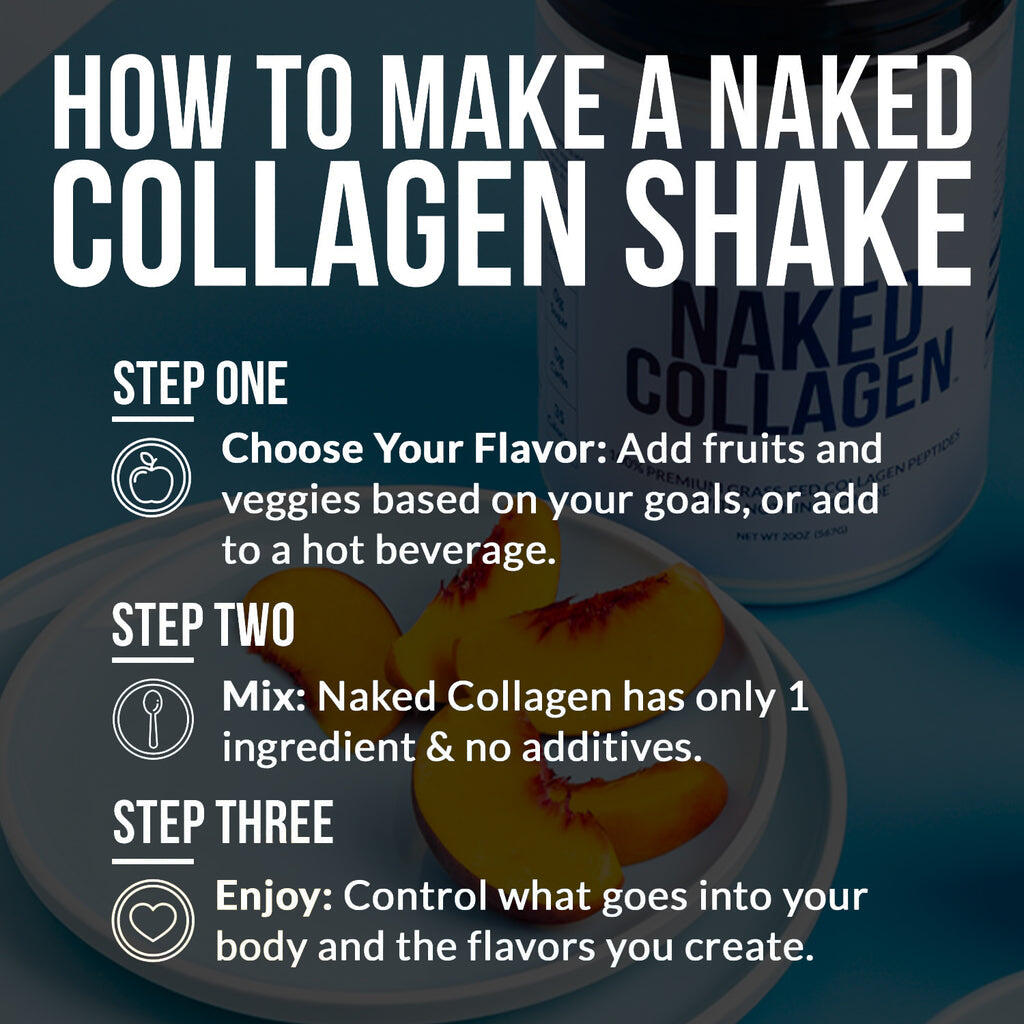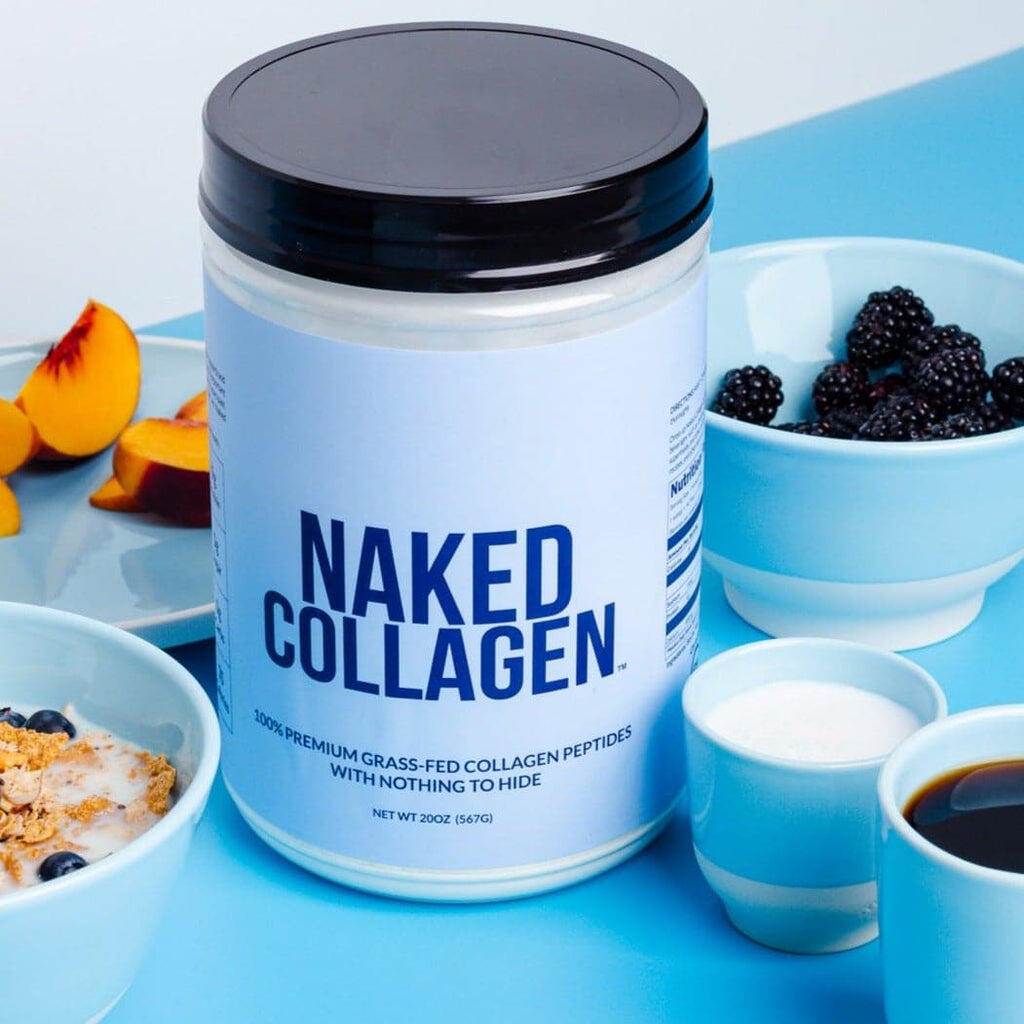 Collagen Peptides Protein Powder
Naked Collagen - 20 oz
Naked Collagen has only one ingredient: Bovine hide collagen peptides sourced from pasture-raised cows in Europe. It is... Read More
Free Shipping over $99. Estimated Delivery: Dec 09 - 11
The Naked Difference
Regular Collagen Supplements
Happy, healthy, pasture-raised cows
Feedlot cows raised with growth hormones
Added sugars, fructose and more
Unpleasant taste and smell
Clumpy when mixed with drinks
Quality
GMO Free

Keto Friendly

Only 1 Ingredient

Soy Free
Benefits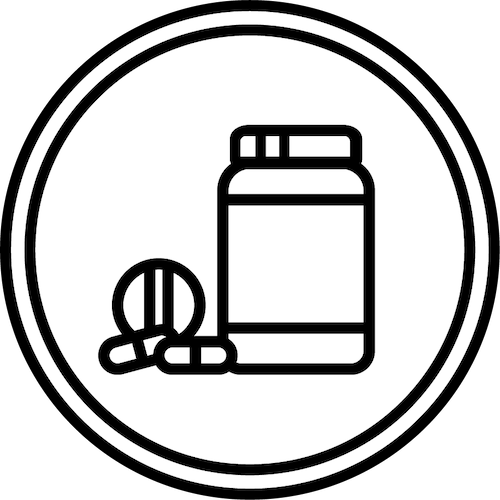 Collagen benefits
Collagen is one of the most abundant proteins found in the human body. It is responsible for providing strength, structure, and elasticity to skin, bones, tendons, ligaments, and connective tissue¹. As we age, our bodies produce less collagen, and supplementing with collagen peptides can help you maintain optimal levels².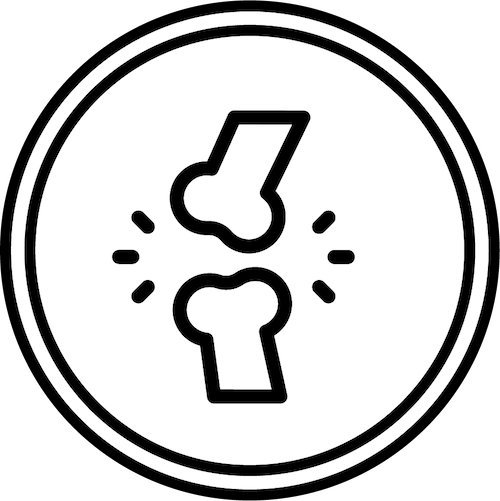 Boost Joint Health
One of collagen's functions is to help maintain your cartilage and protect the joints. Decreased collagen production can increase the risk of joint health conditions. Optimal collagen levels can promote strong and healthy joints.
Nutrition Info
Serving Size
1 Scoop (9.5g)
Number of Servings
Approx. 60

How To Use
When: Add our collagen peptides powder to coffee, smoothies, or baking. Best used first thing in the morning or before bed.
Blend: Mix one to two scoops into 4-8oz of coffee or your favorite hot beverage. Add your own flavorings to enhance the taste.
Pair With: Use with Naked Whey to create the ultimate, nutrition-packed protein shake to support muscle recovery and overall health.
Frequently Asked Questions
Collagen is the most abundant protein in the human body which is found in bones, muscles, skin, and tendons. Our bodies naturally produce collagen by breaking down dietary protein, but this production decreases with age, which can lead to collagen deficiency. This type of deficiency can lead to skin wrinkles, stiff joints, and aching muscles. By taking a collagen supplement, you can make sure that your body is maintaining healthy levels of collagen to support your overall health.
Collagen powder is a lot more versatile than collagen capsules, which is why it's generally preferred. With a collagen powder supplement, you can control exactly how much collagen you add to your beverages. You can also add collagen powder into various baking recipes to increase the nutrition, which you're unable to do with capsules.
We have carried out a full nutritional analysis of Naked Collagen so that you know the exact nutritional facts for the product. It's very likely that other companies do not carry out this kind of extensive nutritional analysis, so they do not show this on their nutrition labels.
Naked Collagen is ideal for anybody who is suffering from symptoms of collagen deficiency or simply wants to increase their collagen intake. Whether you're looking to decrease workout recovery time, or you just want to achieve healthier skin and hair, Naked Collagen provides the premium nutrition you need. Naked Collagen is also suitable for those on a paleo or keto diet. If you're looking for a protein powder instead, check out Naked Whey or Naked Pea.
See All Faq
Collagen
Never received my order, customer service was no help.
clean protein
I love that's is grass fed and is the perfect supplement to give a smoothie an extra kick of protein.
I like that it is flavorless and very low calories for the amount of protein. Add to anything to increase protein with no added flavor.
Great price and great quality!
I love this stuff! Great price and great product!