TEST - Welcome Frequent Fliers
Get 10% off your first order by signing up for Naked Nutrition emails which provide healthy recipes and workout tips. Read reviews from real customers and registered dietitians to find the best protein powder and workout supplements for you. Whether your goal is to gain weight, lose weight or use a supplement for workout recovery the products below use the fewest amount of ingredients possible so you can control what goes into your body.
Choose Your Free Guide & Get a Discount Code
Featured Supplement Reviews

"Naked whey protein powder strips everything out but the whey itself — no additives or sweeteners here."

"The plain 'naked' flavor makes it more versatile so it can be added to anything without altering the taste."

"The company's ingredient sourcing is top-notch and everything is processed in the cleanest way possible."
Workout Supplement Reviews
Expert Reviews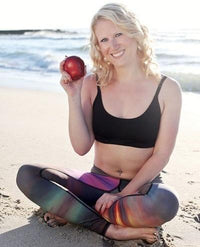 "Naked Nutrition's original Grass Fed Whey Protein Powder is one of my favorites that I recommend to clients who are looking for ways to add additional protein to their diet."
‐ Mandy Enright, R.D.N., R.Y.T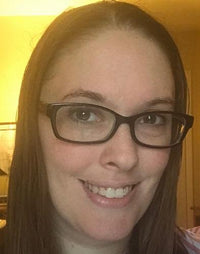 "Naked Nutrition's meal replacements are an easy solution for busy health-conscious people who want a clean, balanced shake made from real ingredients without added sugar."
‐ Kathryn Bubeck, R.D., L.D.N.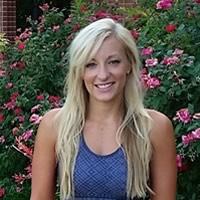 "If you're willing to invest in a high quality, well-sourced product, you get a huge tub that lasts forever."
‐ Megan Ware, R.D.N., L.D.
Customer Reviews
I have been taking Naked Pea, Naked Greens and Naked PB now for over two years and was so excited for Naked Meal to come out. It gives you the perfect balance of macros with pre and probiotics and not one artificial ingredient. If you're trying to get fit, stay fit and/or eat clean this is certainly the stuff. It's amazing how many other companies use fillers and cheap ingredients that end up hurting you in the long run for short gains. Naked is all about quality and you can taste and feel the difference immediately.
Terry Whalen
February 21, 2019
This is absolutely the best protein powder I have ever had. I have been searching for a whey protein without any additive ingredients or fake sugars and have tried multiple brands, this one blows them all out of the water.
Amazon Customer
Oct 23, 2018
Naked Whey is my favorite and go-to protein supplement. I prefer to add my own flavor and control what goes into my body and this product is as simple and pure as it gets.
Chris C.
Oct 16, 2018
I've seen great results when using this supplement plus it tastes great without all the added flavorings and sugar!
Harrison Bron
Aug 10, 2016
It's a great product! It's more expensive than most other whey products out there, but it's the best. No sugar and no extra supplemental ingredients. This stuff is as advertised and well worth it. Definitely worth it. An awesome quality product.
Mr. Jones
Aug 03, 2016
Amazing quality whey protein. No sugar or artificial flavors added. If you are looking for a whey protein supplement that is not half sugar and fillers, this is for you.
Ramiro
Jul 31, 2016
I'm super happy to have found a product that has literally no preservatives, chemicals, dies, sweeteners, or flavoring in it. The ingredient label says "whey" and that's it.
Kortney T.
Jul 22, 2016
This is the highest quality whey I've ever had. It's from grass-fed cows and has no sweeteners or flavorings. It's also whey concentrate, not isolate, which is more complete. For a bit more money than what you usually find in stores, you get the best.
Sam
Jun 26, 2016
Naked Whey is my favorite and go-to protein supplement. I prefer to add my own flavor and control what goes into my body and this product is as simple and pure as it gets.
Anonymous Customer
Jun 19, 2016
Great product from grass fed cows, no growth hormone, no pesticides, cold process and a price that other whey proteins of this quality can't come close to.
Anonymous Customer
Jun 18, 2016
This stuff is straight forward. Pure whey protein without the filler. No added amino acids, sugar, vitamins, minerals, etc. Perfect for anyone who is looking for something that is pure and simple. It's a great way for you to build your own powder that is custom for your body type and goals.
Brent Foster
Oct 09, 2015
In a world where supplements are loaded with artificial sweeteners, chemicals and garbage, Naked Whey comes through by delivering on its promise - 100% pure unadulterated whey protein.
Perry
Aug 29, 2015