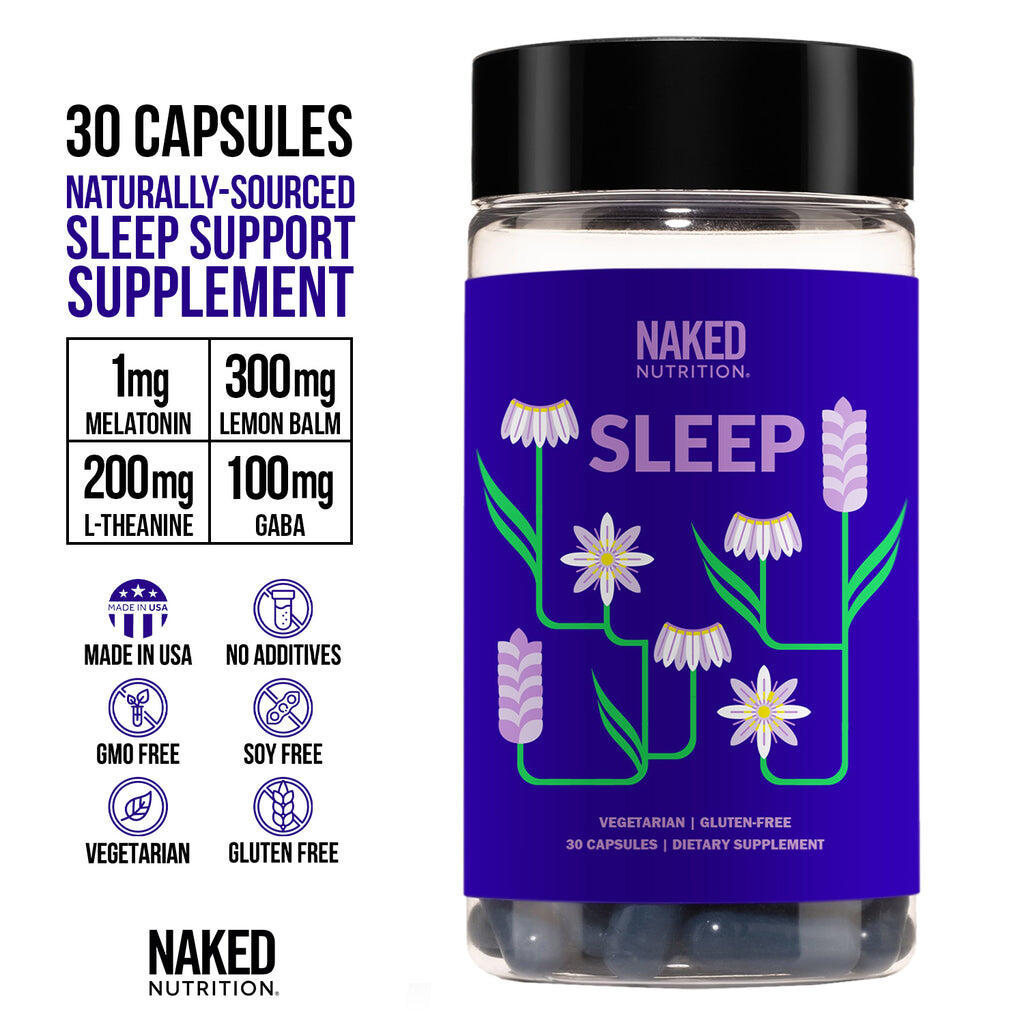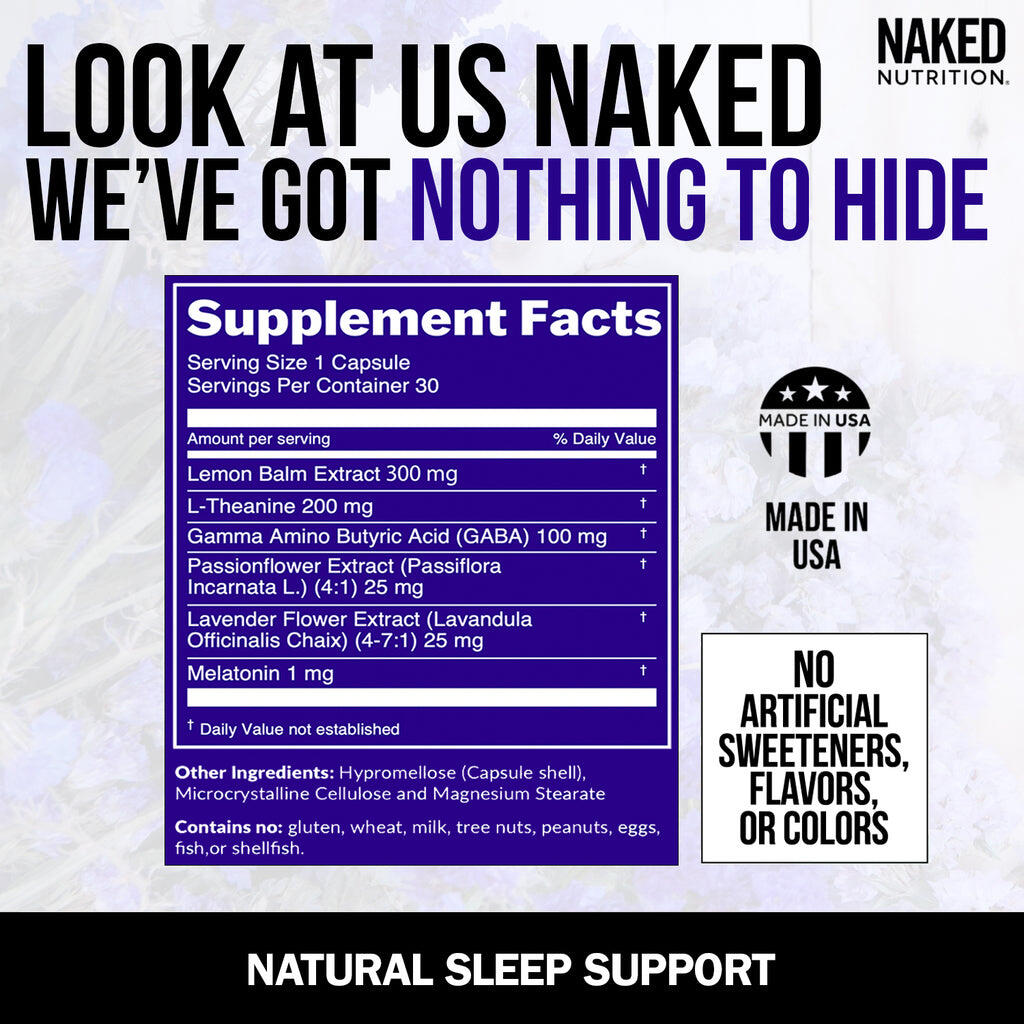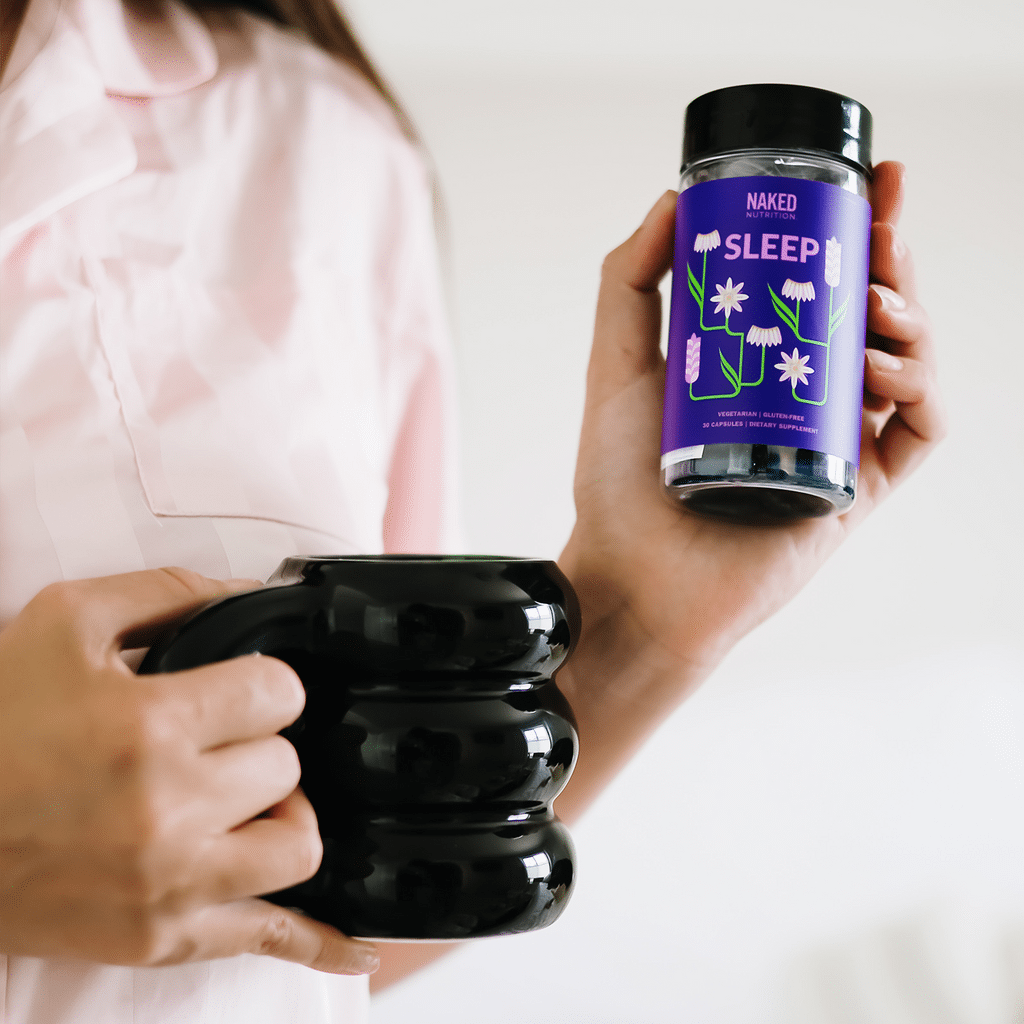 Sleep Aid Supplement
Naked Sleep is a natural scientist-crafted sleep aid designed to help usher in restful nights of quality sleep.... Read More
Free Shipping over $99. Estimated Delivery: Oct 01 - 03
The Naked Difference
Scientist-formulated with right dosage ratios for maximum efficacy
Not effective due to incorrect dosage and ratio of ingredients
Quality
Dairy Free
Benefits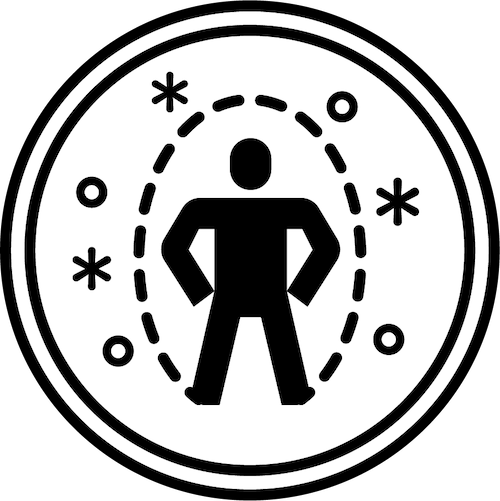 Optimal Sleep-Wake Rhythm
Melatonin is a natural chemical produced by the body to regular your internal sleep-wake cycle. Increased melatonin levels signal to your body that it's time to shut off and get some rest. But for many of us, modern lifestyle factors like too much screen-time disrupts melatonin production. Naked Sleep provides natural melatonin support to optimize your sleep-wake rhythm for deep rest when you're asleep, and maximum alertness and energy when you're awake.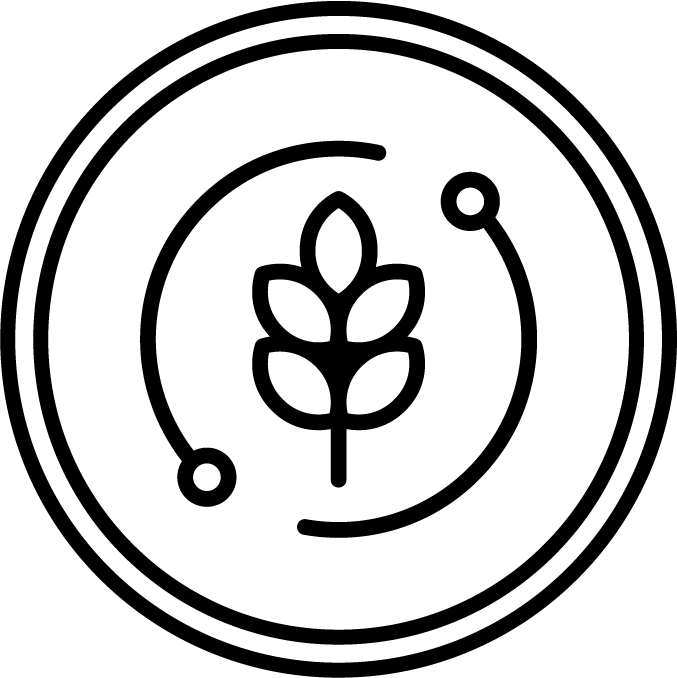 Herbal Relaxation Blend
Naked Sleep combines lemon balm extract, passionflower extract, and lavender flower extract for a powerful relaxation blend to balance daily mood and stress, and make it easier for you to fall asleep. These time-tested herbs have been used for ages across the world to promote healthy sleep and reduce sleep disturbance issues.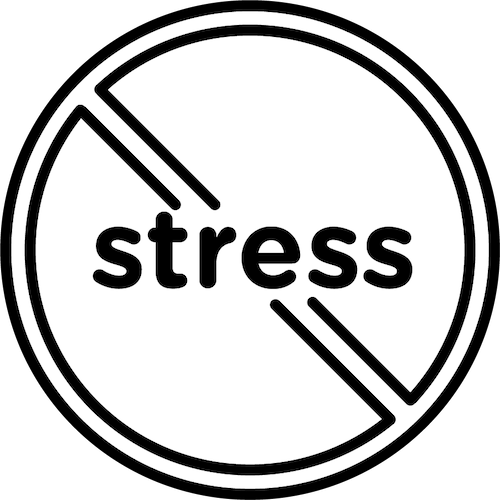 Calm the Chatter
L-theanine and GABA in Naked Sleep are neurotransmitters that decrease neuronal activity to reduce mental chatter after a busy, stressful day. They help you reach a state of mental calmness that makes it easy for you to drift into a night of deep, restful sleep. Research has linked optimal GABA levels with sleep disturbances like tossing and turning, or waking up in the middle of the night.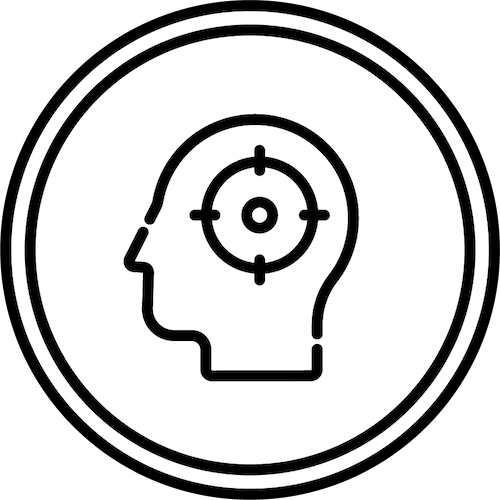 Best Ingredients, Right Dosage
Our nutrition scientists have combined only the highest quality ingredients in the correct amounts and ratios to achieve maximize effectiveness, so you can enjoy the best night of sleep you've had in a long time. *These statements have not been evaluated by the Food and Drug Administration. This product is not intended to diagnose, treat, cure, or prevent any disease.
Nutrition Info
Number of Servings
30 Capsules
Lemon Balm Extract:
300mg
Gamma Amino Butyric Acid (GABA):
100mg
Passionflower Extract (Passiflora Incarnata L.) (4:1):
25mg
Lavender Flower Extract (Lavandula Officinalis Chaix) (4-7:1):
25mg

How To Use
When: Use our sleep aid supplement when needed to enhance relaxation and optimize sleep quality to wake up feeling rested and refreshed.
Use: Take one capsules 30 to 60 minutes before bed with water.
Pair With: Use alongside a Naked Nutrition protein powder to boost your daily protein intake or use alongside Naked Recovery for further enhanced relaxation and recovery.
Frequently Asked Questions
Our Sleep Supplement has been thoughtfully formulated with premium, naturally-sourced ingredients to enhance sleep quality and duration. With ingredients such as lemon balm extract, L-Theanine, GABA, passionflower extract, lavender extract, and melatonin, Naked Sleep optimizes your rest and relaxation so that you can wake up tomorrow feeling refreshed and ready to face the day.
Gamma-Aminobutyric Acid (which is known as GABA) is natural neurotransmitter found in the nervous system. When it comes to helping you sleep, GABA regulates over-active neurones to help calm your "racing mind" and allows you to calm down and unwind during the evening. It has also been found to reduce stress and works to maintain a feeling of calm.
Naked Sleep is only available in capsule form. Our capsules are not made from gelatine and are suitable for vegetarians.
Take 1 serving (1 capsule) 30 to 60 minutes before bed to allow the relaxing and calming properties of Naked Sleep to take effect. Do not exceed 2 servings (2 capsules) in any 24 hour period. Consult with your healthcare professional before using this product long-term. Please note that this product is not intended as a sleep / insomnia medication.
Naked Sleep has been carefully created for those who want to relax and rewind without struggle. With naturally-sourced ingredients, our premium sleep supplement formula has been created to help you optimize sleep quality and relaxation. It also gluten-free and suitable for vegetarians. If you're looking for other dietary supplements, make sure to check out Naked Multi or Naked Recovery to optimize wellness.
See All Faq
Sleep Aid Supplement | Naked Sleep - 30 Capsules
Deep Sleep Rest
It took a couple days, but then I started to really notice a difference in the quality of deep sleep I was getting along with being able to fall asleep after waking up in the middle of the night.
Sleep Aid Supplement | Naked Sleep - 30 Capsules
So Far, So Good!
I tried these last night, and according to my Garmin watch I got excellent sleep. I don't recall waking up in the night or anything, and I woke up refreshed and ready for the day!