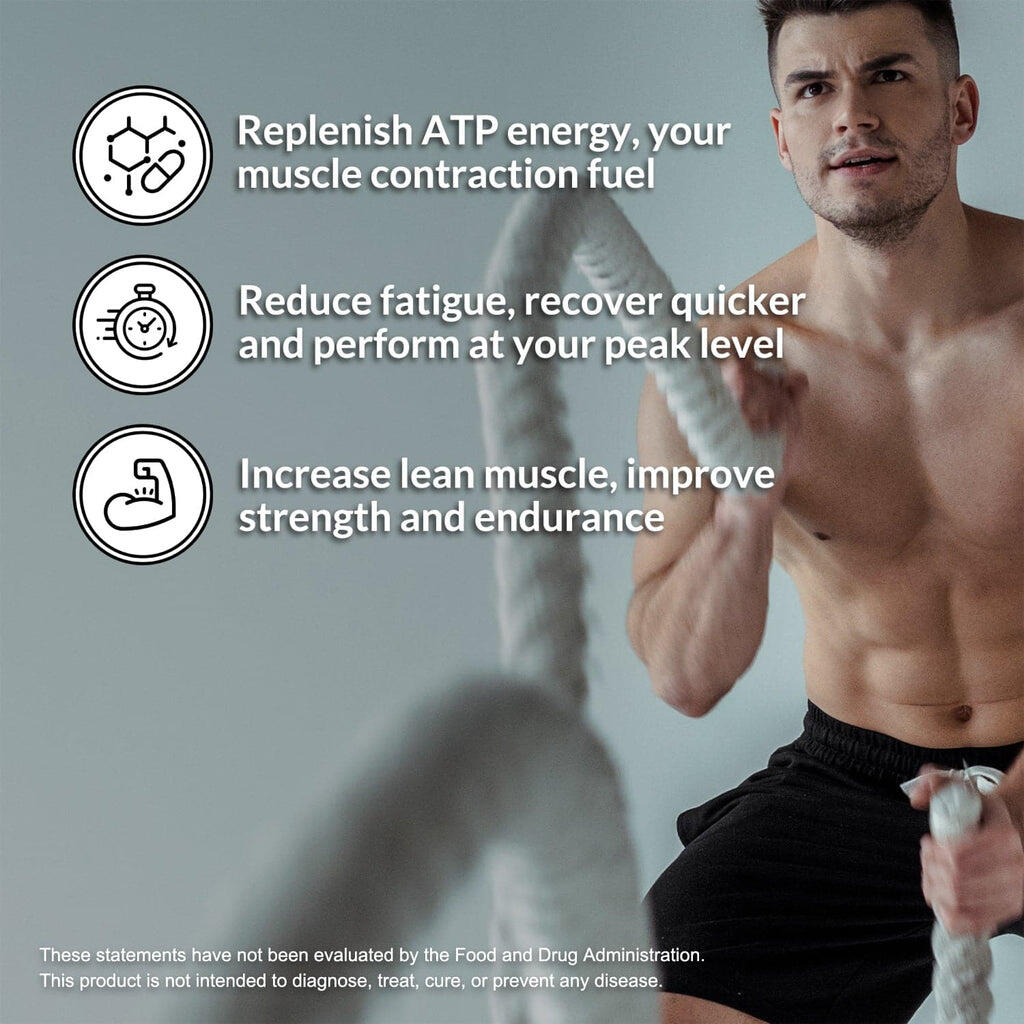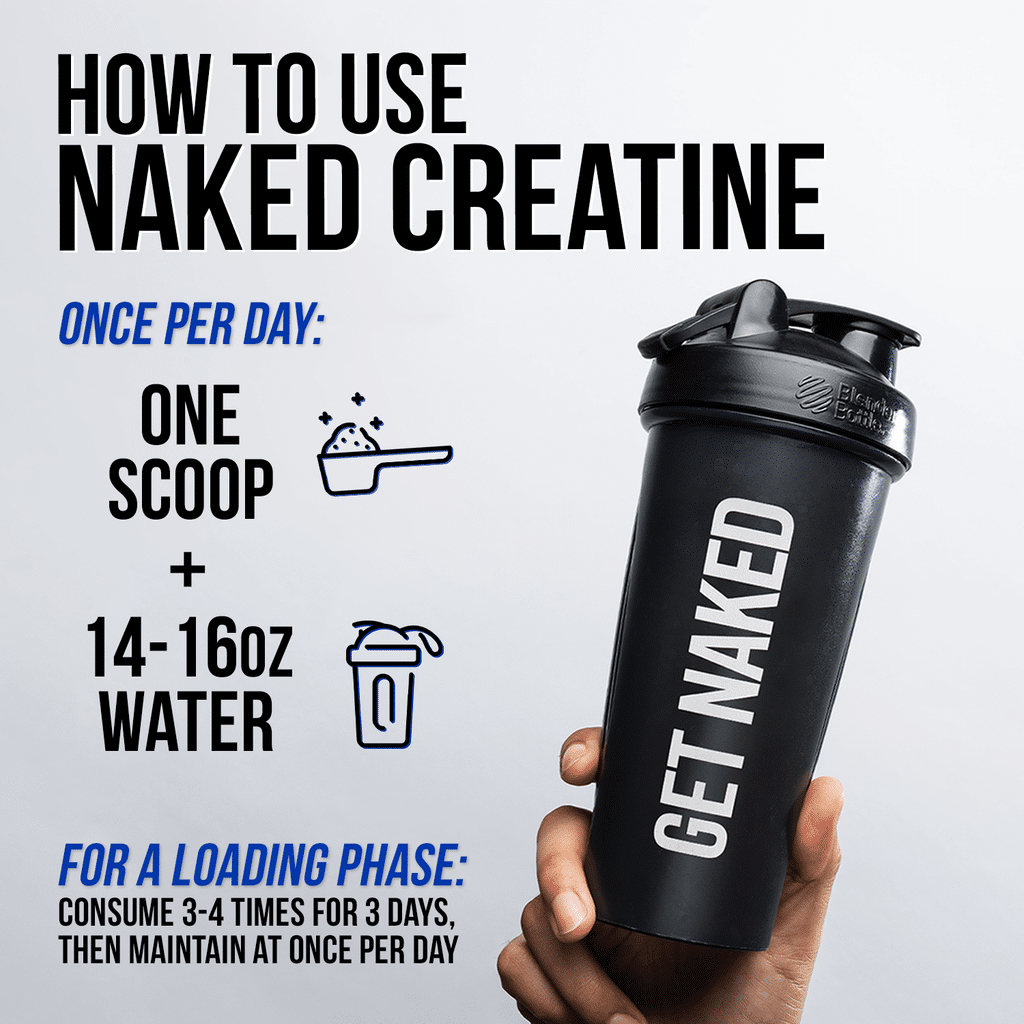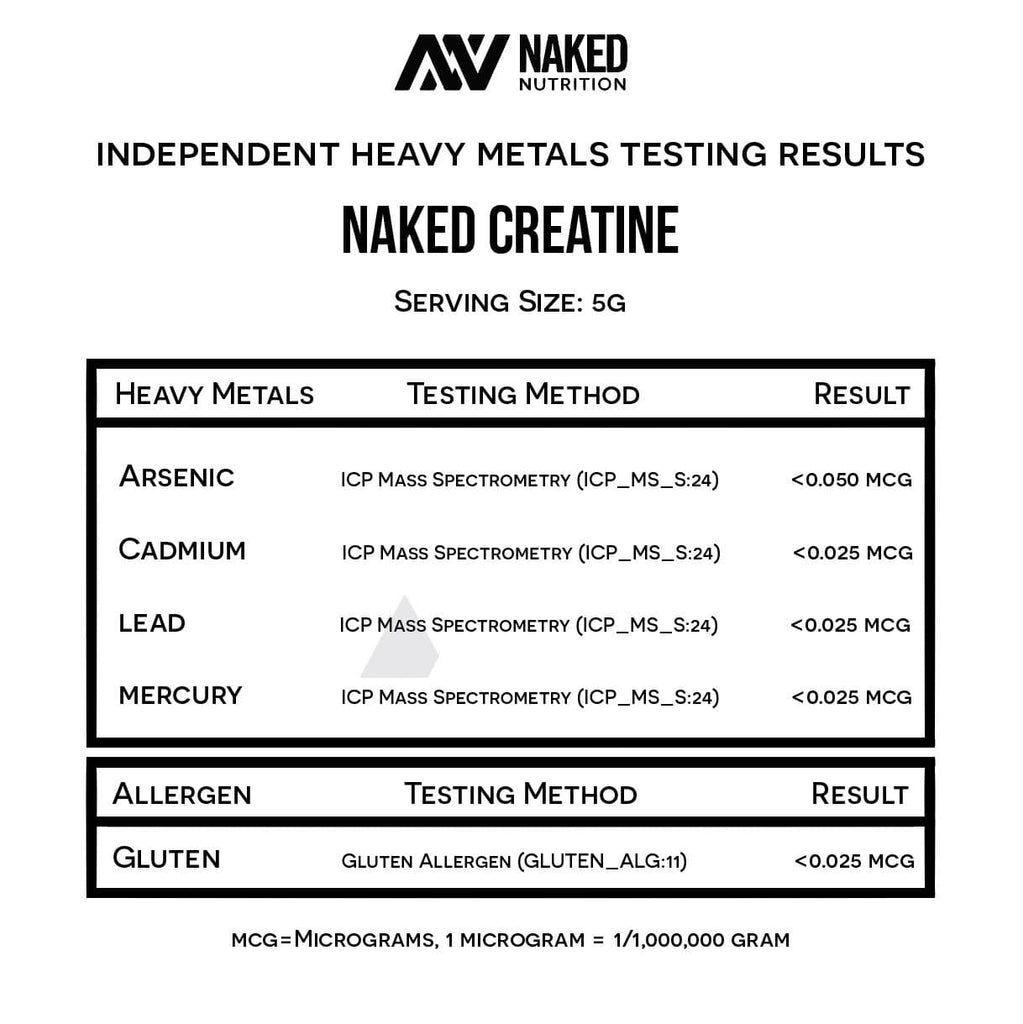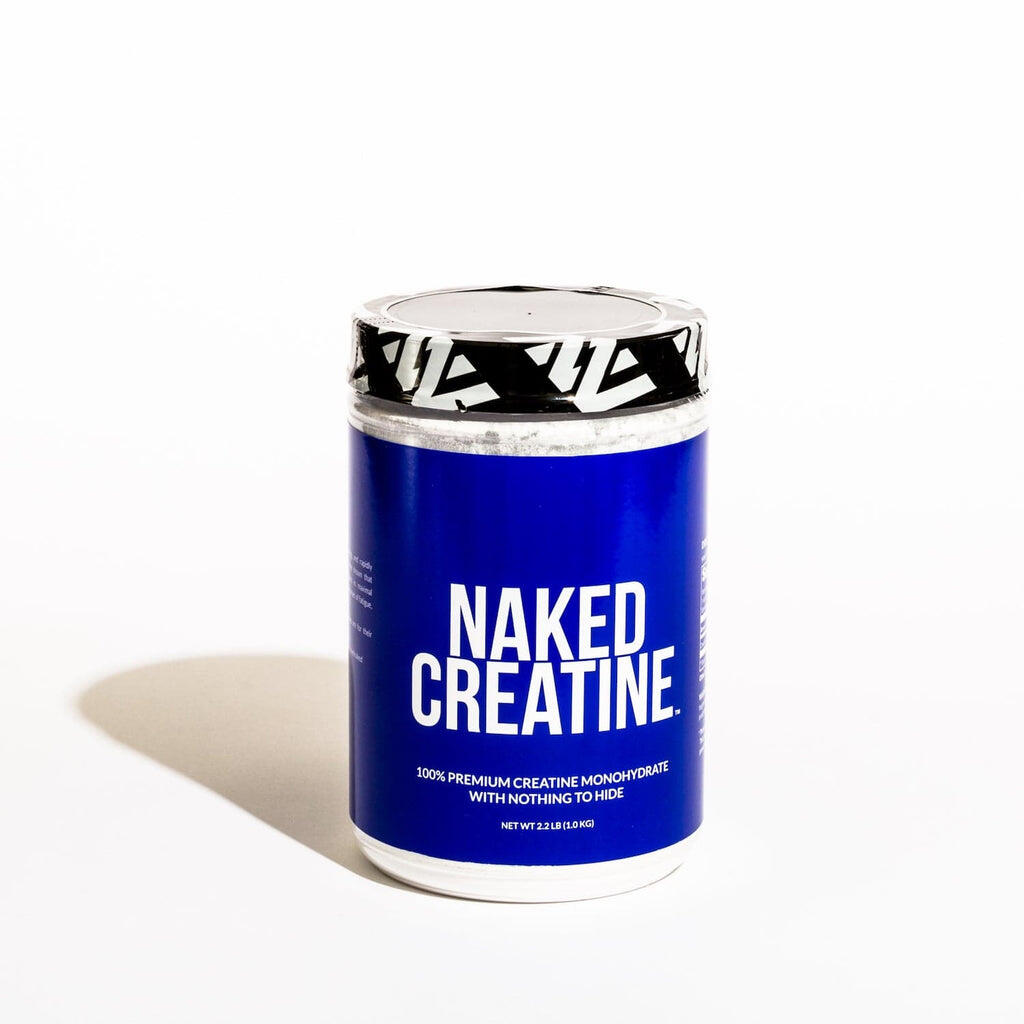 Creatine Monohydrate Powder 1KG
Naked Creatine has only one ingredient: Pure creatine monohydrate, one of the most well-researched supplements shown to promote strength, muscle mass, and improve exercise performance. Our highest grade creatine is fast dissolving and rapidly absorbed. Independent third-party tested for heavy metals. *Discounts do not apply to this product.

Naked Creatine is free of any artificial additives. Don't let the supplement industry fool you; additives are for their bottom line, not your health.
Free Shipping over $99. Estimated Delivery: Mar 29 - 31
Quality
Dairy Free

GMO Free

Keto Friendly

Only 1 Ingredient

Soy Free

Vegan
Benefits
Nutrition Info
Serving Size
1 Scoop (5g)
Number of Servings
Approx. 200
The Naked Difference
Regular Creatine Supplements
Research-backed creatine monohydrate powder to optimize muscle energy and growth
Less effective forms of creatine with less research
Tested by independent third party
No third-party testing for heavy metals
Only one ingredient: creatine monohydrate. No additives
Doesn't absorb well leading to GI discomfort
Doesn't mix well in drinks
How To Use
When: Add our creatine powder to protein shakes and smoothies. Best used before exercise, after a workout, and at the same time each day.
Blend: Mix one scoop into 14-16oz of your favorite sports drink or fruit juice.
Pair With: Combine with Naked Whey for a pre-workout protein shake or with Naked BCAAs to further aid lean muscle building.
Frequently Asked Questions
When starting to take creatine, it's important to be consistent and build up the amount of creatine in your system. A simple way of doing this is to take 6 servings of creatine for 6 days, and then reduce it down to one serving per day. While you can take it at any time during your day, we recommend taking it at roughly the same time each day when possible.
Naked Creatine is created using synthetic creatine powder which is not extracted from animal sources. This product is suitable for vegans and non-vegans alike, as it's chemically and functionally identical to animal-based creatine.
Creatine and pre-workout should ideally only be taken together where maximal performance is required. Creatine causes your body to retain more water than it would naturally, and caffeine found in pre-workout tries to flush this water out of your system. This would result in needing to consume much more water than is normally recommended. Therefore, taking these supplements together can cause issues.
If you're currently following a weight-lifting routine, focus on taking creatine every day. It's also important to be consistent, so aim to take it at the same time each day. If you're not working out at all, stop using creatine until you get back into a routine. If you have a specific time that you go to the gym each day, you can set a time to take it an hour or two before you workout. Though, taking it at the same time is more important than taking it just before a workout.
Naked Creatine is micronized, which means that the product dissolves quickly and efficiently. As it's micronized, this also means that the product does not clump together when mixing it into a drink.
Naked Creatine is perfect for anybody looking for a creatine monohydrate powder of the highest grade to enhance gains in maximal strength. Consuming a serving of Naked Creatine every day will increase your training capacity, delay fatigue, and help you reach your fitness goals. Our creatine is vegan, soy-free, gluten-free, and GMO free, making it suitable for nearly all diets.
See All Faq
It's good few days into it I feel great I can see my strength & Agility going up
Great product
If you're serious about training and you take recovery as serious as your training, I highly recommend giving naked creatine a try. I've noticed results within the first two weeks after taking the supplement. That's not to say I'm not in the gym working my ass off. You gotta put in the work too or you'll be a water balloon!
Creatine Monohydrate Powder | Naked Creatine - 1KG
I never did recite my creatine from the website
Really great!
Happy to have found a creative with out all the added junk. I do wish there was a natural lemon lime flavor sweetened with stevia or something like that because it is pretty potent to drink and I normally need to hide it with another flavor or chug it.