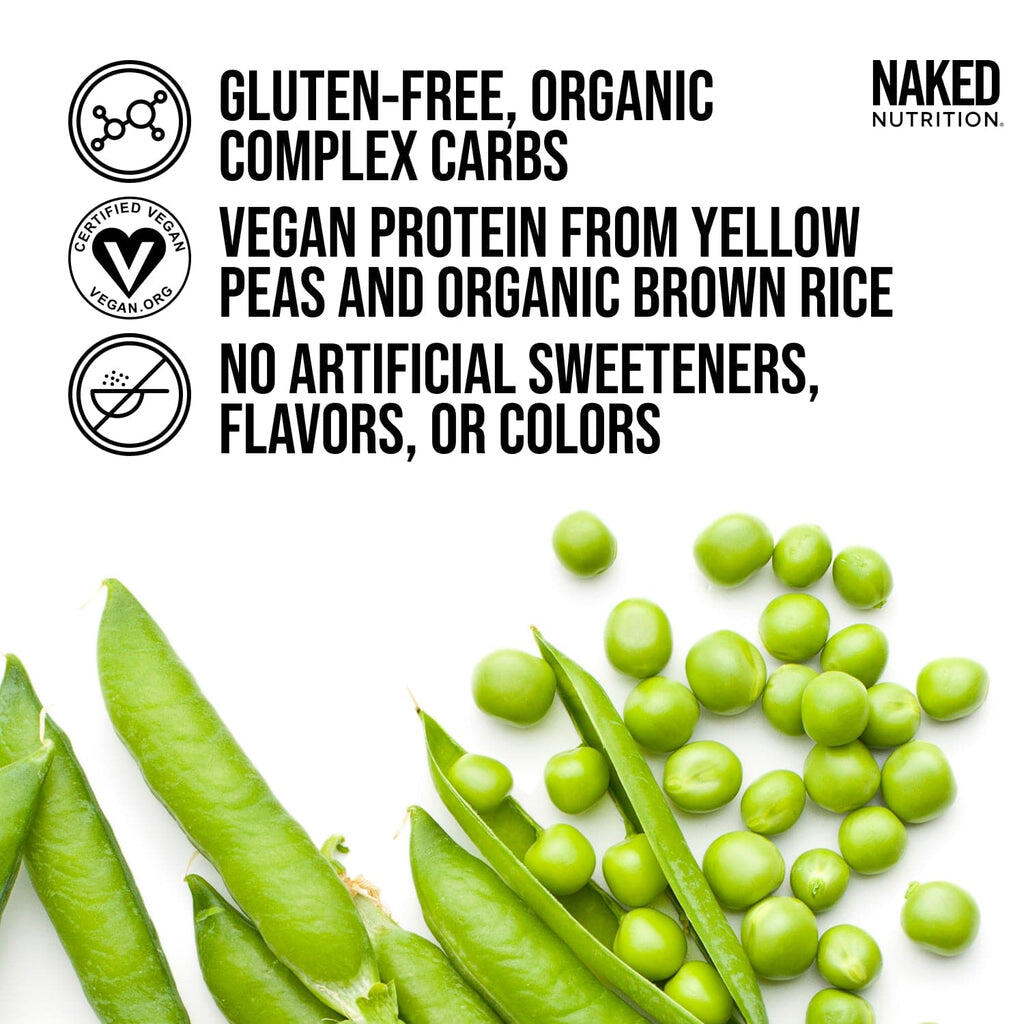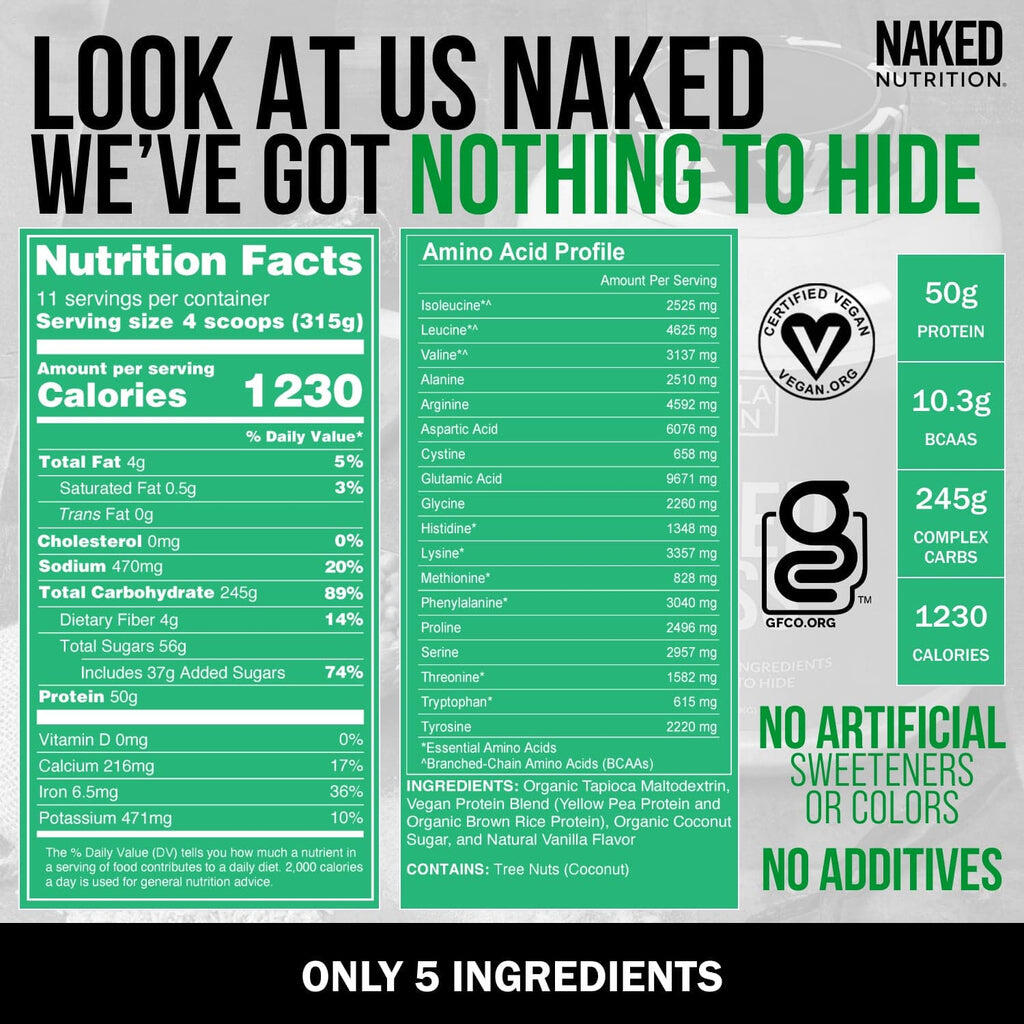 Vanilla Vegan Weight Gainer Supplement
Vanilla Vegan Naked Mass is the ultimate plant-based weight gainer supplement. Combining our premium pea protein and brown... Read More
Free Shipping over $99. Estimated Delivery: Oct 01 - 03
The Naked Difference

Vegan Naked Mass
Vegan Naked Mass
Ingredients
Only 5 ingredients: rice protein, pea protein, and organic maltodextrin, organic coconut sugar and natural vanilla
10+: unnatural additives to aid mixing, color and artificial sweeteners
Amino Acids Profile
Complete protein with all nine essential amino acids for muscle growth
Missing essential amino acids for muscle growth
Farming Practices
Sustainable
Unsustainable
Macronutrients
Ideal blend of carbs and protein to promote growth
Not optimized for muscle growth
Carbohydrates
Natural and complex carbohydrates
Unhealthy processed carbohydrates
Quality
Dairy Free

GMO Free

Soy Free

Vegan
Benefits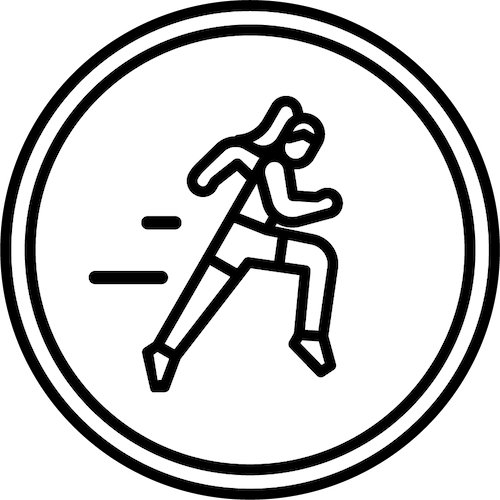 Fuel Your Workouts
Each serving of Vegan Naked Mass contains 252 grams of complex carbohydrates to give you a boost in energy and calories so you can power through an intense workout¹. Organic maltodextrin, one of the ingredients in Vegan Naked Mass, has been shown to help maintain anaerobic power to promote strength and exercise performance².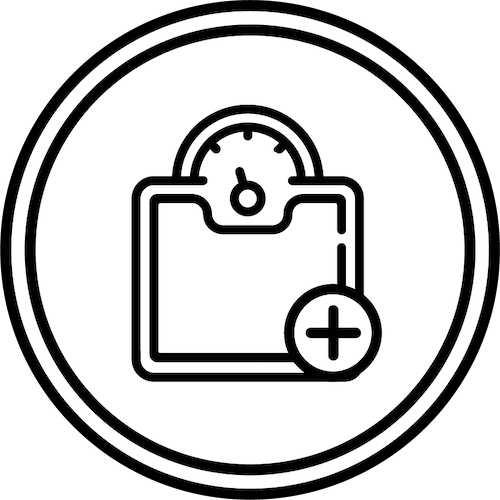 Meet Daily Calorie Requirements to Gain Weight
If you're someone that's considered a "hard-gainer", it can be quite a challenge for you to eat a surplus of calories to gain weight. Vanilla Vegan Naked Mass contains 1230 calories in each serving, making it much easier for you to get the additional calories you need.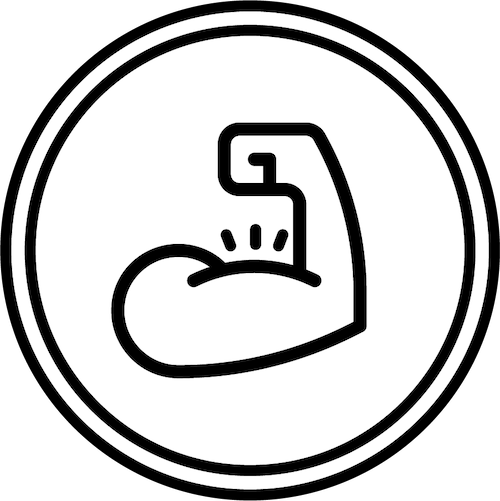 Plant-Based Proteins to Build Muscle
If you want to gain muscle mass, then it's not just about a calorie surplus. You also need to eat enough protein to build muscle. Vegan Naked Mass combines Naked Pea and Naked Rice to provide all nine essential amino acids to promote muscle growth and recovery. It is the perfect alternative to whey for those looking to pack on muscle on a plant-based diet³. WARNING: This product can expose you to chemicals including lead, which is known to the State of California to cause cancer and birth defects or other reproductive harm. For more information go to www.P65Warnings.ca.gov.
Nutrition Info
Serving Size
4 Scoops (315g)
Number of Servings
Approx. 11
Total Carbohydrates:
245g

How To Use
When: Add our vanilla vegan mass gainer to protein shakes and smoothie bowls. Best used between meals, after a workout, or before bed.
Blend: Mix four scoops into 24oz of non-dairy milk or your favorite beverage. Add fruits and vegetables or other flavors to enhance the taste.
Pair With: Add a scoop of Naked PB into your Vanilla Vegan Naked Mass shakes for extra protein and a delicious peanut flavor.
Frequently Asked Questions
Maltodextrin helps thicken the product and bind the ingredients together. Most manufacturers will choose to use wheat-derived maltodextrin which may pose health concerns due to containing gluten. Vanilla Vegan Naked Mass only includes Organic Tapioca Maltodextrin that is gluten-free and does not pose the same concerns. We also ensure that our ingredients are never treated with pesticides.
Vanilla Vegan Naked Mass contains two additional ingredients; organic coconut sugar and natural vanilla flavor. Maltodextrin and vanilla do contain a small amount of sugar, but the added sugars in this product are mainly a result of the added coconut sugar.
Vanilla Vegan Naked Mass only contains five ingredients; Naked Pea, Naked Rice, organic tapioca maltodextrin, organic coconut sugar, and natural vanilla. The natural vanilla flavor is derived from a plant source.
Vanilla Vegan Naked Mass contains both Naked Pea and Naked Rice. Separately, these products have incomplete amino acid profiles as a single plant protein is rarely a complete protein. By mixing together these two complementary proteins, Vanilla Vegan Naked Mass does indeed contain all the essential amino acids and is a complete protein.
Vanilla Vegan Naked Mass is the ideal vegan weight gainer for anybody who's looking to gain weight or needs help in maintaining their weight, even if you don't have an exercise routine. However, strength training a couple of times a week will aid muscle protein synthesis which promotes muscle gain, rather than just body fat gain.
Vanilla Vegan Naked Mass is recommended for those who are either plant-based or suffer sensitivities to dairy and are looking to gain weight or maintain their weight. This weight gainer provides a heaping of protein and offers a full amino acid profile, providing nutrition to aid healthy weight gain and also support your overall health. If you're interested in exploring our other plant-based proteins, have a look at our vegan-friendly range.
See All Faq
Love it!
Bought it for my husband who had throat cancer and has a hard time eating solid food. Like that there's no milk and it dissolves well. Love the consistency. Easy to drink.
Vanilla Mass Gainer Naked Nutrition
Overall I'm a fan of Naked Nutritions protein supplements. I usually get the chocolate protein, but was advised by my dentist that vanilla may help keep teeth from staining. Uniquely the Vanilla protein blends brown in color, and it doesn't quite taste like what I know to be Vanilla. It was a familiar taste to me though that I was trying to pinpoint when it finally came to me. It taste exactly like a horchata. Which I do like horchata's. So as long as I pretend I'm drinking a horchata, I'm good. What I like most about Nake Nutrition is the zero MG of cholesterol which is what I'm trying to emphasize right now. My previous product had 100 MG of cholesterol and based on servings, I could end up having 200 MG of cholesterol just from my shake alone.
Vanilla Vegan Weight Gainer Supplement | Naked Vegan Mass - 8LB
Poor service
I was on a chocolate weight gain subscription, but they sold out so I asked to have vanilla sent in its place. The company Text messaged me trying to sell me other products when all I want is weight gainer. I kept asking for vanilla to b sent instead of choc. They kept saying they would get back to me when the supervisor got back to them. I never heard back except them trying to sell me other products. Very frustrating. Then when finally sent vanilla, they upped the price so that there is no incentive to buy a subscription- it's the same price for buying one at a time. Basically they started charging $7 for shipping which means there is no incentive for being in bulk/ subscription. The vanilla is ok tasting, I just love that it's weight gainer! But won't b ordering anymore bc the prices are really high now. Over 70$ for one bottle! No thanks.
Great tasting
So far i have yet to try a bad product from naked nutrition. Vanilla is normally an aquired taste but it was delicious right from the start.