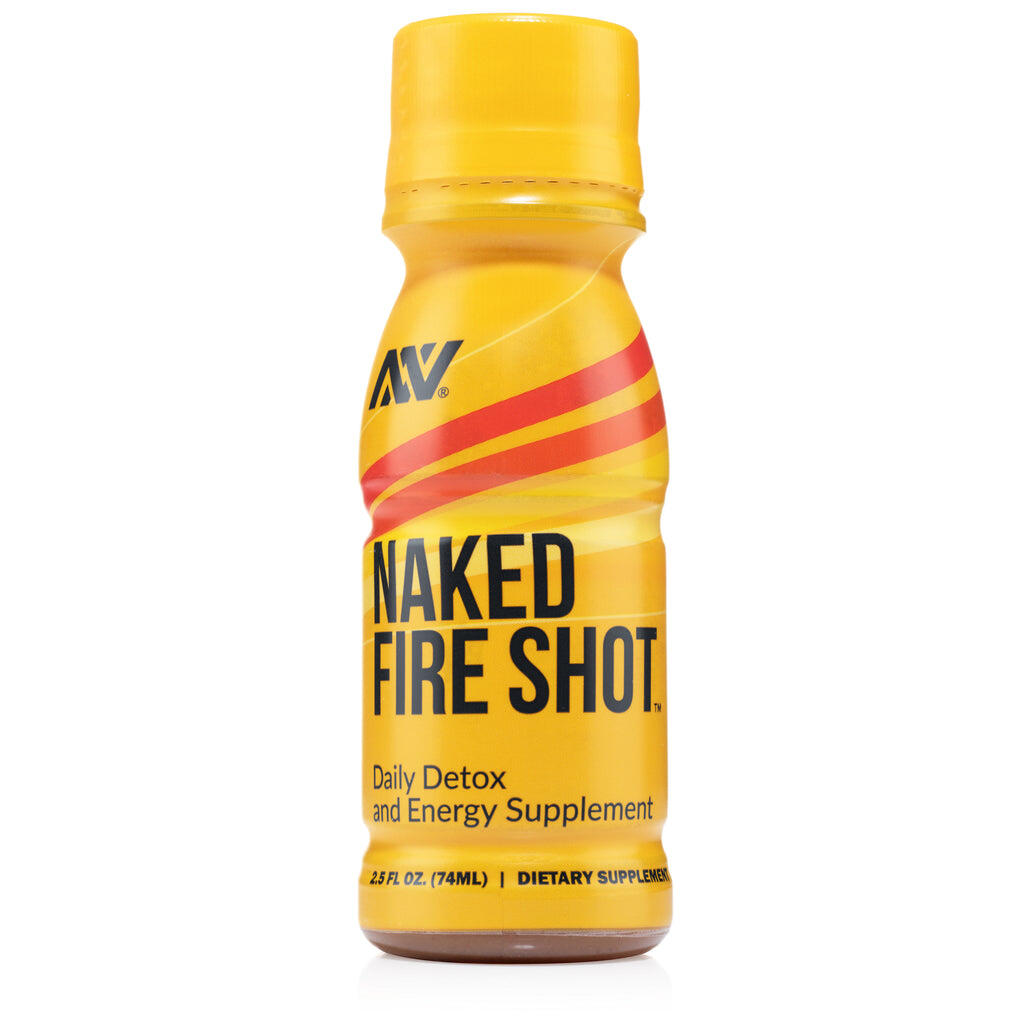 Energy Wellness Shots
Citrus Naked Energy is a clean pre-workout powder that has been formulated with only Non-GMO ingredients. Our premium vegan pre-workout formula will help boost energy, strength, and power, and give you that extra edge so you can maximize your performance at the gym.

No additives or artificial sweeteners. Don't let the supplement industry fool you; additives are for their bottom line, not your health. Independent third-party tested for heavy metals.
Free Shipping over $99. Estimated Delivery: Jun 01 - 03
The Naked Difference
17 premium, non-GMO ingredients. Nothing artificial
Additives and artificial sweeteners for flavor, color, and mixing
Independent third-party tested
Clean boost in energy. No crash.
Jittery feeling from too much added sugar. Energy crash.
Quality
Dairy Free

GMO Free
Benefits
Improve Exercise Performance
You want that extra edge at the gym, something to keep you going as you push for that extra rep. But you don't want to get there by taking additive-loaded supplements. Citrus Naked Energy combines pure ingredients like creatine monohydrate, vitamin B3, B6, B12, beta-alanine, and more, to provide a clean boost in energy and power so you can perform at your best¹.
Improve Mental Focus
As an athlete, you know it is just as much a mental game as it is physical. Sometimes you need a little extra motivation to keep pushing forward. Citrus Naked Energy provides the clean energy boost needed to clear your mind and to help you concentrate on the task at hand, which is to make the most out of your workout².
Promote Faster Recovery
Ingredients in Citrus Naked Energy like caffeine, beta-alanine, and creatine, can promote faster healing and help your sore muscles recover more rapidly. Faster recovery time means less down time between workouts, and better performance at the gym each time³.
Nutrition Info
Serving Size
1 Shot (2.5oz)
Number of Servings
12 Per Box
Organic Cayenne Pepper:
40mg
Raw Apple Cider Vinegar:
4200mg
Caffeine (from Green Coffee Beans):
100mg
Organic Panax Ginseng:
100mg
Organic Ashwagandha:
50mg
How To Use
When: Enjoy a shot of alertness and wellness wherever the day takes you. Best used in the morning or early afternoon as to not disturb sleep.
How: Use half a bottle for moderate energy or a full bottle for maximum energy. Drink Naked Fire Shot directly from the bottle, or dilute with water or a sports drink for a milder taste.
Pair With: Use with Nakedade for sustained energy levels and healthy hydration, or use alongside Naked Recovery to aid post-workout recovery, balance stress, and promote rejuvenation.
Frequently Asked Questions
Our natural energy shots have been formulated with safe, effective, superfood ingredients to enhance energy levels, encourage detox, and promote general wellness. Apple Cider Vingear, Ginger, and Ashwaganda have been shown to reduce stress, reduce fatigue, and enhance cognitive health, whereas Caffeine and Ginseng improve focus, aid immunity, and boost energy.
Yes, Naked Fire Shots have been designed as a daily detox and energy supplement, making them perfect for everyday use. However, we recommend tracking your caffeine intake so that you do not exceed the safe daily intake (roughly 400mg a day).
While Naked Fire Shot can be enjoyed cold, refrigeration is not required. We recommend storing the product in a cool place out of direct sunlight. Once opened, discard the bottle after 72 hours.
Naked Fire Shots are perfect for anybody looking to enhance daily energy, upgrade productivity, and nourish general wellness. Whether you're a workplace professional, an athlete, or you just generally need an energy and detox boost, Naked Fire Shots provide healthy energy without the mid-day crashes. Please check with your physician before consuming if you're sensitive to caffeine, if you're on any type of medication, or have a medical condition. Do not consume if pregnant or nursing.
See All Faq