NAKED NUTRITION
fruit-flavored
whey isolate
CLEAR NAKED WHEY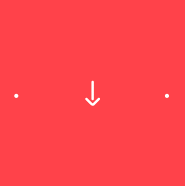 HYDRATE YOUR BODY.
POWER YOUR WORKOUT.
FUEL YOUR RECOVERY.
Zero junk.

Simple ingredients.
100% Delicious.
fast-absorbing protein
Lactose-Free Whey Protein Isolate
Each serving of Clear Naked Whey has 20g of premium, lactose-free, 100% whey protein isolate. Because whey protein isolate is lactose-free, it is also an excellent option for those trying to reduce or avoid lactose.
REFRESHING FRUITY FLAVOR
Take Your Protein Shaken, Not Stirred
Add 1 rounded scoop of Clear Naked Whey to 10-16 oz of cold water and shake well. Give it about a minute till the foam settles and enjoy a clear, refreshing protein drink with a mild fruity flavor.
ONLY 70 CALORIES
High-Protein, Low-Calorie, Zero Sugar
Each serving has 20g of protein, only 100 calories or less, and zero sugar. With Clear Naked Whey, you can increase protein intake to support muscle and strength gains without adding too many calories to your daily diet.
fruit-flavored whey isolate
THE NAKED DIFFERENCE
CLEAR NAKED WHEY
REGULAR WHEY PROTEIN ISOLATE
100% whey protein isolate
Around 90% whey protein isolate
Only 6 ingredients
Artificial additives for flavor and texture
Only 70 calories and zero sugar
Higher in calories and sugar
No growth hormones rBGH or rBST
Often comes from cows raised with growth hormones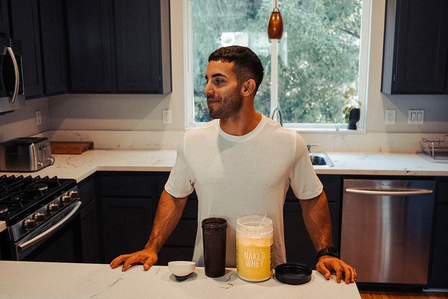 support muscle building and repair
Clear Whey is a genius idea. No sugar and no artificial sweeteners. A+ for simple ingredients.
FREQUENTLY ASKED QUESTIONS
How is this product different than the original Naked Whey?

Our original Naked Whey is a premium, grass-fed whey concentrate protein powder which only contains 1 ingredient (unflavored) or 3 ingredients (for the lightly flavored options). Clear Naked Whey is a refreshing, fruit flavored whey isolate protein powder that includes only contains six ingredients. Both are available in a set of different flavors.
Does Clear Naked Whey remain mixed after the foam settles?

Yes! Slight foaming is a natural part of the mixing process. Once blended, let it sit for about a minute to allow the foaming to settle. The protein drink will remain mixed after the foam subsides.
Are there any artificial sweeteners in this whey isolate?

No. Just like all Naked products, Clear Naked Whey does not include any artificial sweeteners, flavors, additives, or colors. The only natural sweetener included in Clear Naked Whey is fermented cane sugar (Reb-M).
Does Clear Naked Whey contain any heavy metals?

All of our products undergo independent testing to ensure that they adhere to the safety standards set by the FDA. Naked Nutrition products are kept as pure as possible and are well under these limitations.
Who is this product recommended for?

Clear Naked Whey is perfect for those who are looking for a high-protein, flavorful beverage that is both refreshing and works to support your body composition goals. Whether you're looking to put on lean muscle or lose weight, Clear Naked Whey provides the necessary nutrition to support your health and is perfect for any time of the day. It is also a great supplement for people with busy schedules who find it difficult to get in enough protein, even if they don't go to the gym.