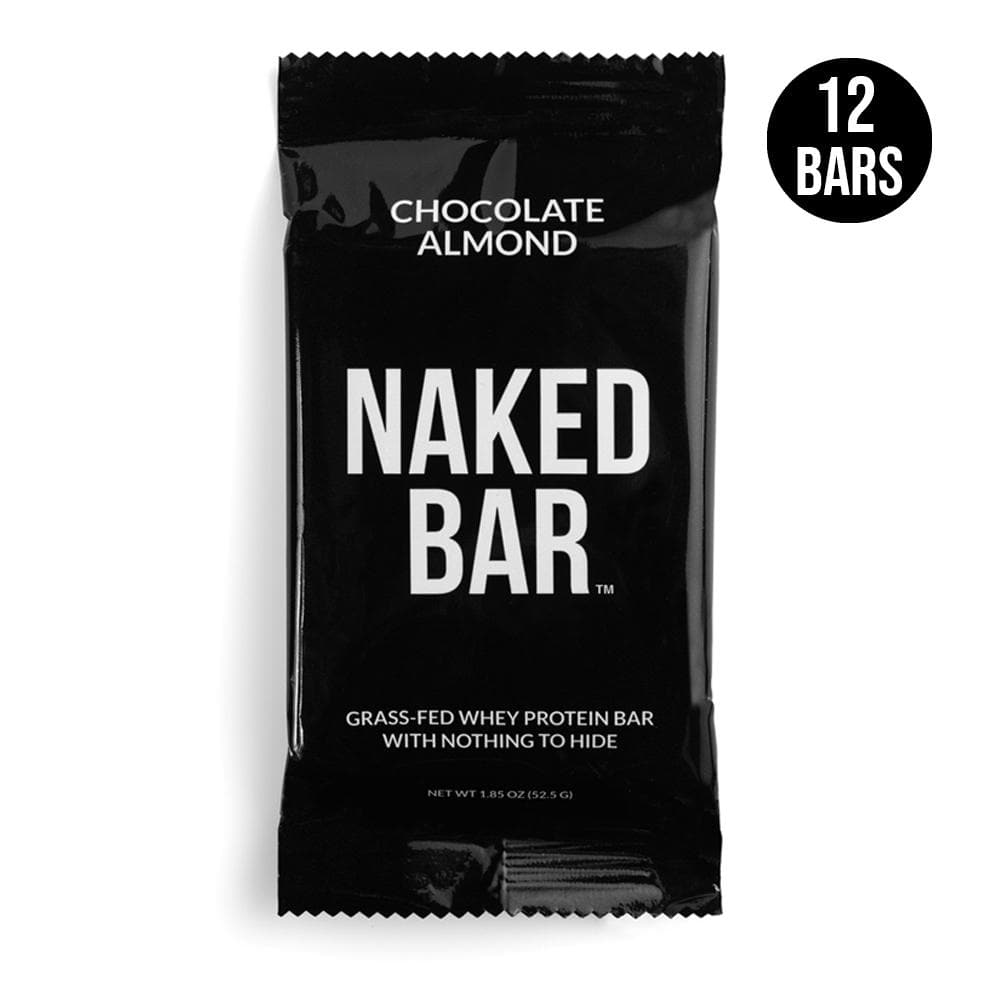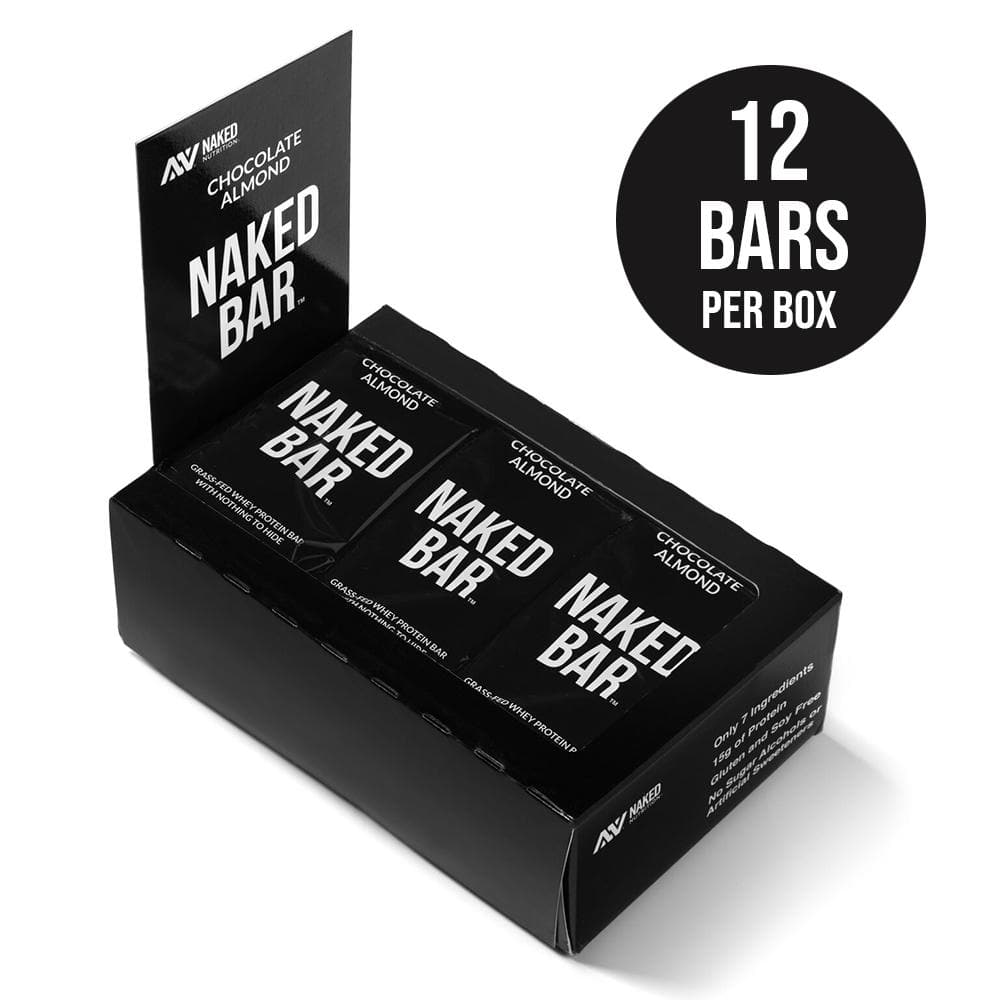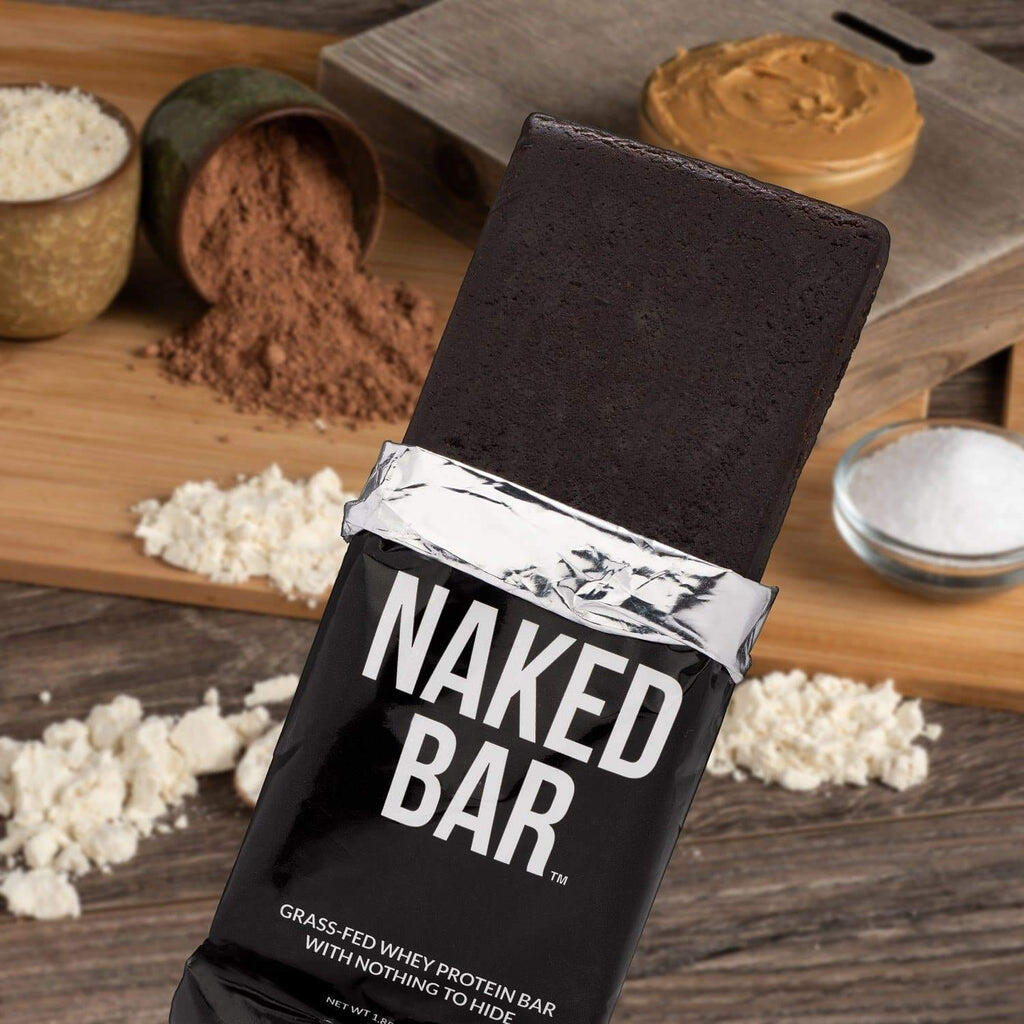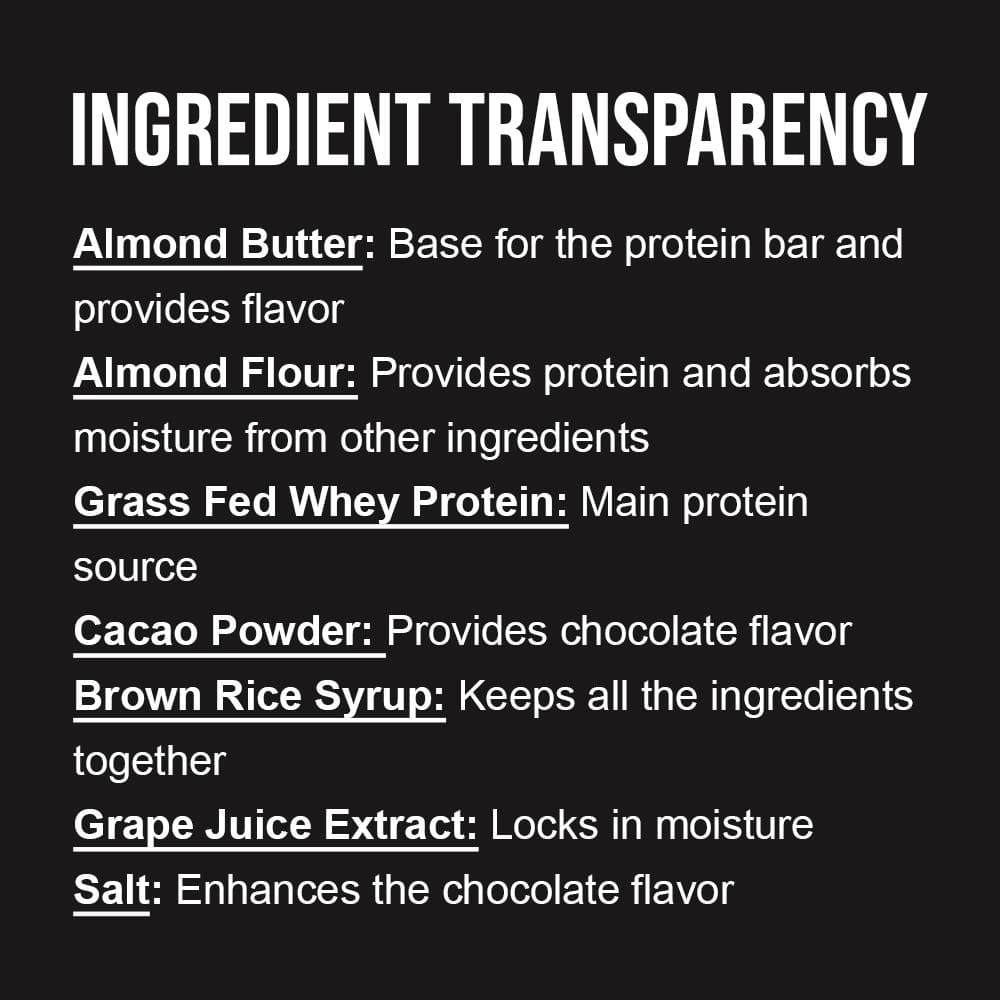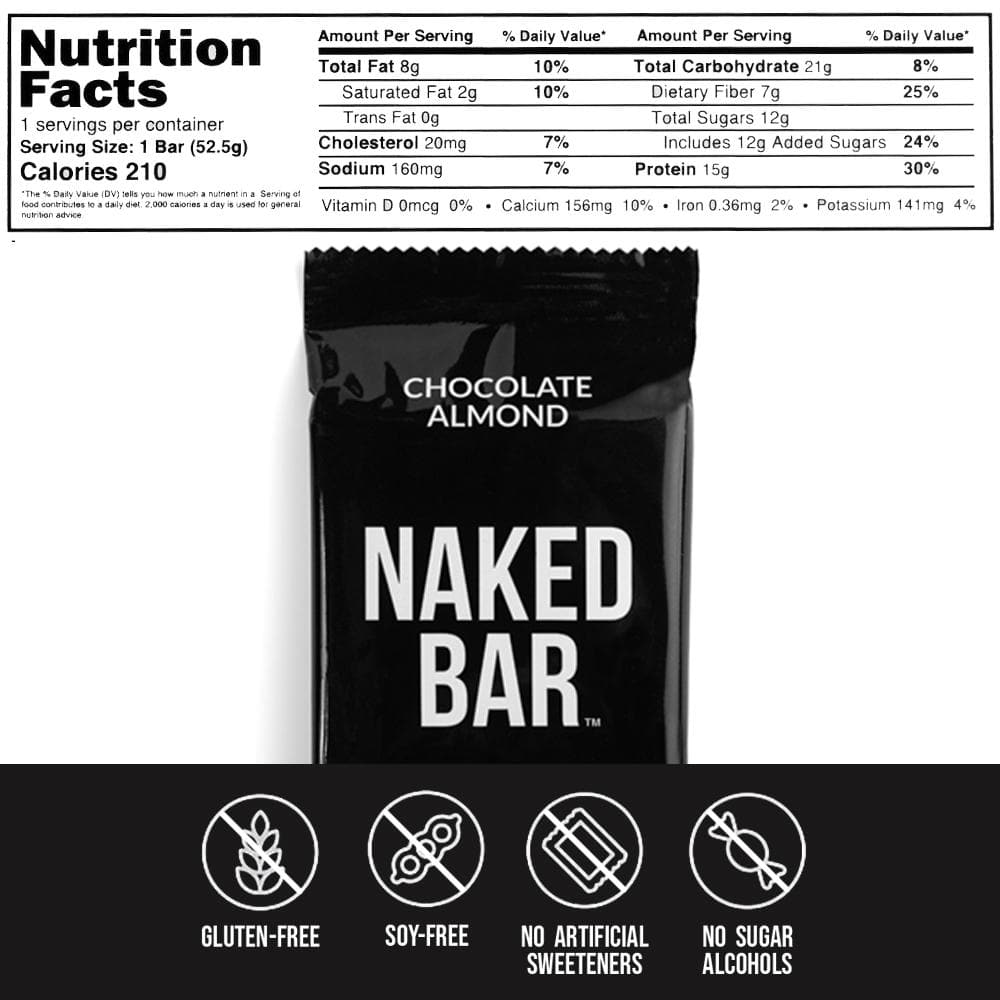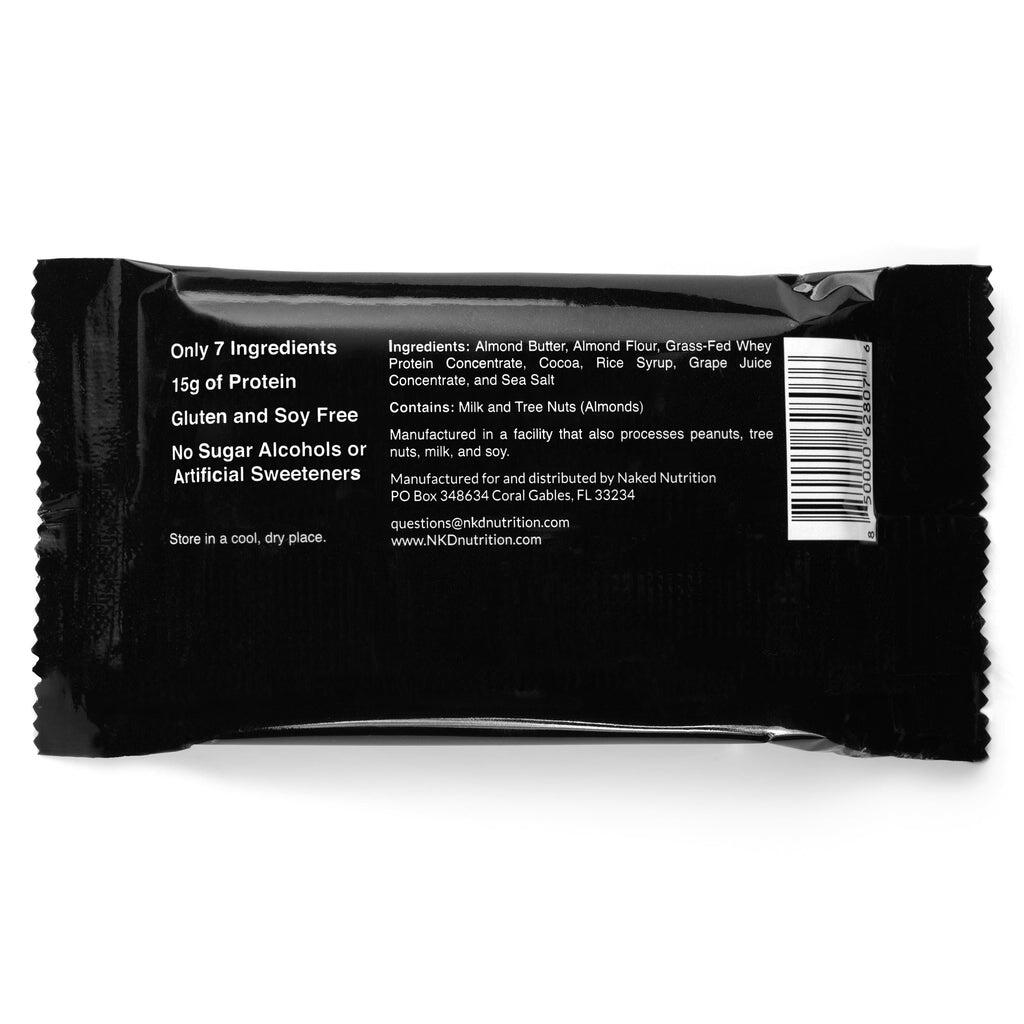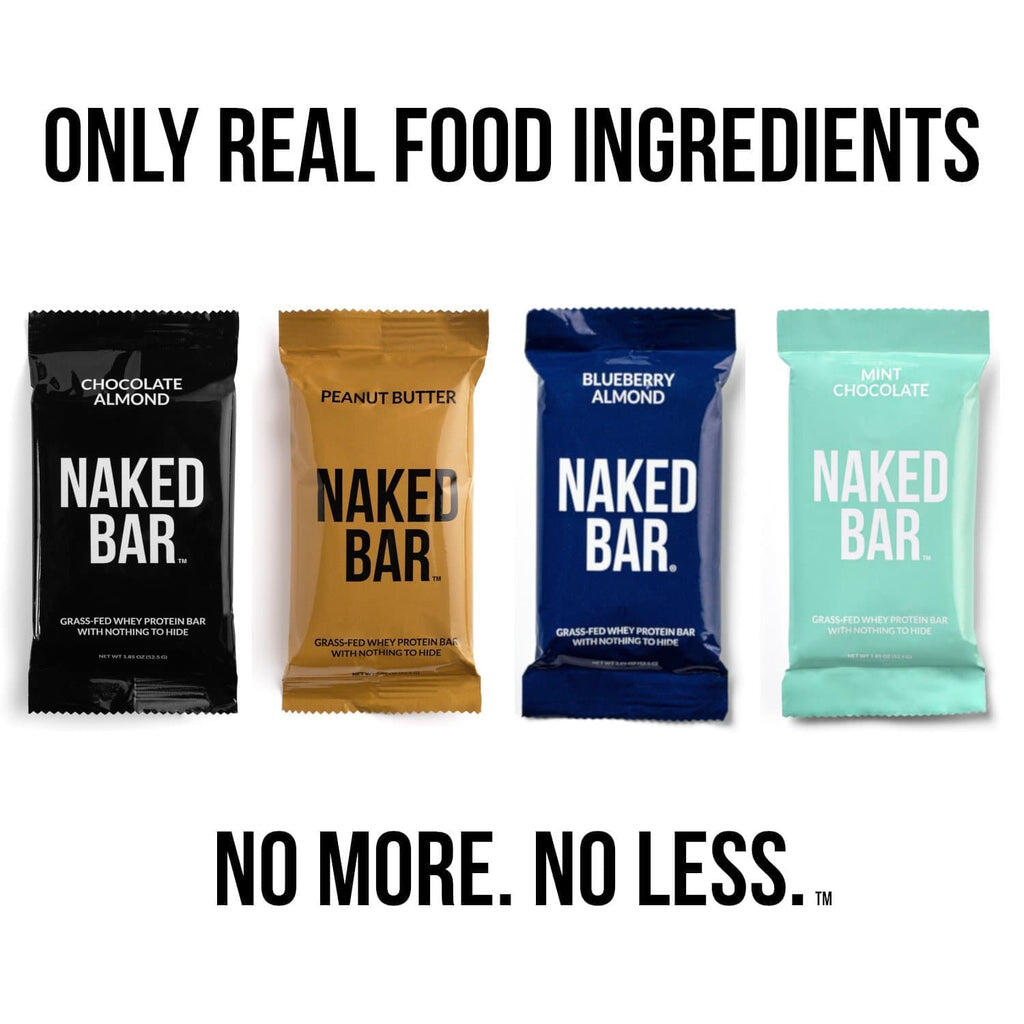 Test Product with Variants
Our chocolate protein bars are made with real almond butter sourced in the U.S. for freshness and quality and grass-fed whey protein from small family-owned dairy farms. Naked Chocolate Almond Protein Bars have been tested by athletes and weekend warriors for consistency and taste so you can enjoy a high protein snack without compromise.
Naked means no fillers and our chocolate protein bar is made with only 7 premium ingredients while many others have over twice as many. At Naked Nutrition, we are committed to shortening the steps between our farms and you.
Don't let labels and big agribusiness fool you; additives are for their bottom line, not your health.
The Naked Difference:
Real Almond Butter produced in the U.S. for freshness and quality
Grass Fed Whey from small family-owned dairy farms
No hidden Sugar Alcohols or Artificial Sweeteners
15 Grams of Protein and 7 Grams of Fiber Per Chocolate Protein Bar
Only 7 Real Food Ingredients

GMO Free

Soy Free and Gluten Free
Benefits
Build and Maintain Lean Muscle Mass
Our grass-fed whey contains all the essential amino acids needed to build and maintain lean muscle mass. Branched-chain amino acids (BCAAs), Leucine, Isoleucine, and Valine, help muscle-protein synthesis to promote muscle growth and recovery after exercise 1. Whey protein can help you improve strength and create a better looking body 2.
Support Weight Loss Goals
Eating a high protein diet can support your weight loss goals. Protein promotes satiety and prevents cravings. Protein also promotes lean muscle mass and boosts metabolism, both of which can help you burn more calories 3.
Frequently Asked Questions
Our Chocolate Naked Bars only contain 7 premium ingredients which are carefully selected to provide maximum nutrition. We only use brown rice syrup to lightly sweeten the protein bar and to keep all of the ingredients together. We do not use any artificial sweeteners.
All of our Naked Bars are designed to be a high-protein snack that is perfect for getting in some extra nutrition or if you're busy and on the go. While our Chocolate Naked Bars do provide excellent nutrition and will keep you satiated, they are not a meal replacement. However, we do offer Naked Meal if you're looking for a meal replacement shake.
Chocolate Naked Bars are created using grass-fed whey protein which is sourced from small US dairy farms. As whey protein is a complete protein, our Naked Bars do contain a complete protein as well.
Caffeine is naturally found in cacao powder, which is one of the seven ingredients used to make our Chocolate Naked Bars. However, we do not completely over-flavor our products as we aim on maintaining a high amount of protein per bar. The only caffeine in a Chocolate Naked Bar would be from the small amount of caffeine in the cacao powder.
Whether you're an athlete, a weekend warrior, or you just have a busy schedule, Chocolate Naked Bars are the ideal go-to snack choice. Our protein bars are packed full of quality nutrition and do not contain any hidden extras, sugar alcohols, or artificial sweeteners. The high amount of protein per bar provides energy and satiation to keep you performing at your best. We also offer a range of protein powders which are ideal for anybody looking to up their protein intake for muscle gain, weight loss, or general health.
See All Faq